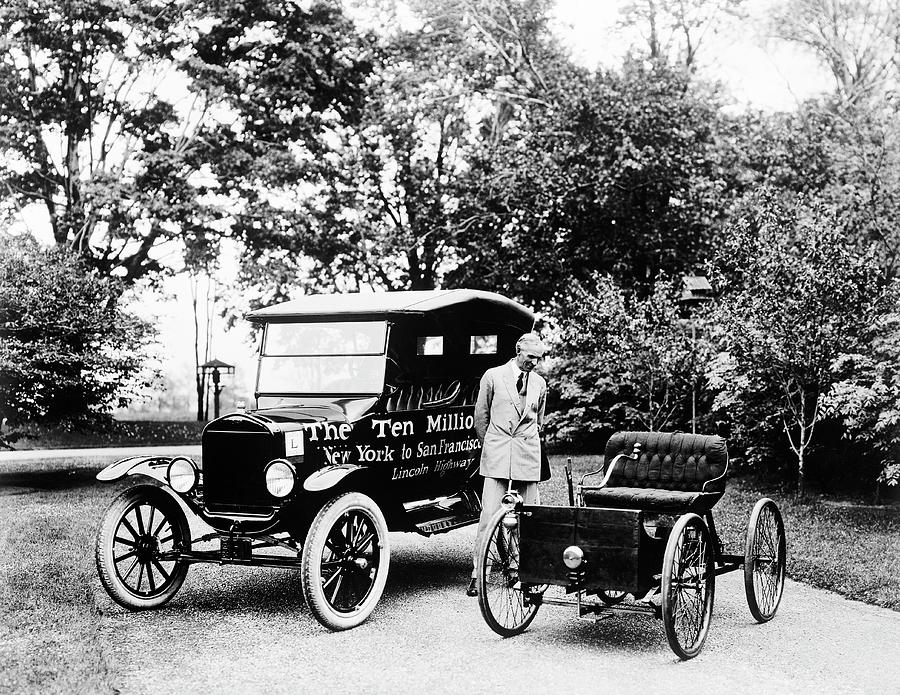 On June 14, 1924, the ten millionth Ford, a Model T of course, rolled off the Highland Park assembly line. To celebrate the occasion Ford sent the vehicle on a cross country tour. It followed the Lincoln Highway, starting in New York and ending in San Francisco. While it took ford 21 years to produce ten million vehicles, just three years later the 15 millionth Ford, also a Model T, left the factory. Model T production shut down in May 1927 soon after Ford hit that milestone. At that points the company's plants retooled to accommodate assembly of an all new vehicle, the first from Ford since 1908, the Model A.
The 20 millionth Ford
When the Ford Model A began production in October of 1927, consumers snatched them up quickly. The 20,000,000th Ford, a Model A, left the Rogue assembly facility on April 14, 1931. Henry Ford himself stamped the engine number before sending this car on a cross-country publicity tour as well. The 25th million Ford saw construction on January 18, 1937. Once again Henry posed with it and his Quadricycle and used the vehicle for promotional purposes.
The 31,000,000th Ford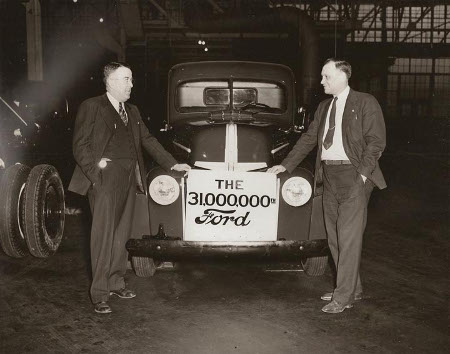 By the time Henry Ford passed away in 1947, Ford Motor Company had constructed more than 31 million vehicles. Interestingly, the last milestone celebration before Henry died came with the 31,000,000th Ford. Unlike its passenger car predecessors, this number saw a truck earn the recognition due to the war production limitations in place when assembly occurred in May of 1945. In 2012 Ford produced its 350,000,000th vehicle, a Ford Focus built in Thailand.