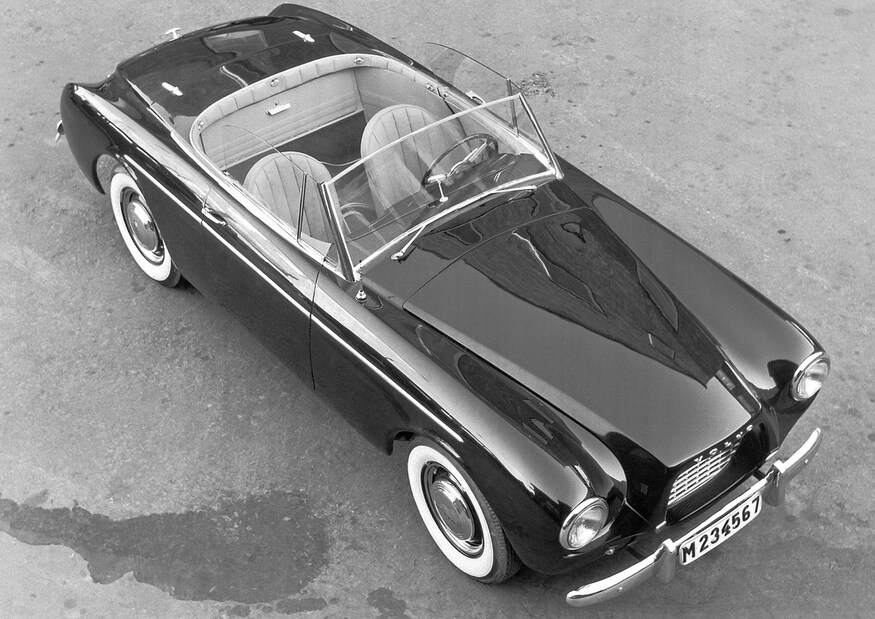 Volvo founder Assar Gabrielsson had a fascination with new technology and regularly traveled the world to identify new products and processes that could benefit Volvo. In 1951 he came across a company called Glasspar, which was located in Montecito, California, that made fiberglass boats and sportscars. Fiberglass was relatively new at the time, and Gabrielsson became obsessed with it. To introduce the material to Sweden, he struck a deal with Glasspar to design and build a sports car, while training Volvo's staff on the fiberglass manufacturing process. Back in Europe, Volvo engineers would lead the development of the new vehicle's chassis. Fast forward to this day in 1954, and Volvo unveiled the prototype Volvo Sport P1900.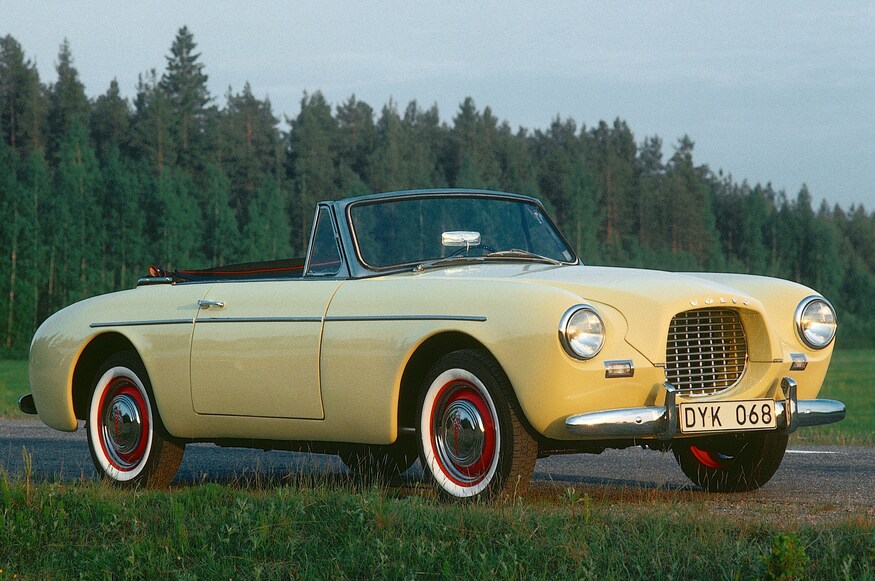 Volvo Sport production numbers
The car was under-engineered and did not perform well during internal tests. It suffered from cracking plastic, a weak frame and other issues. Volvo built two more prototypes before announcing a limited run of about 300 cars. Those were to be ready for export starting in 1955. That didn't quite happen. The first Volvo Sport P1900 saw delivery in 1956. The cars landed in the United States, South Africa, Morocco, and while for export only, a few remained in Sweden. By 1957, only 68 of the cars had left the factory. At that point, new Volvo CEO Gunnar Engellau shut down production after driving one of the vehicles, stating it did not meet Volvo's quality standards. However, Engellau would use this vehicle as the basis for the iconic P1800. That car debuted  just four years later, though the new car featured a steel body.
While 68 P1900s left the factory, only 67 VINs exist. Apparently Volvo accidentally gave two of the cars the same chassis number. About 50 of the vehicles whereabouts are known today, which means some 18 could still be out there, just waiting to be found.