Julius Timothy (Tim) Flock, a pioneering NASCAR driver, passed away at the age of 73 on this day in 1998. Flock was part of a flock of Flocks that flocked to the early NASCAR tracks. His brothers Bob and Flonty Flock, as well as his sister Ethel Mobley, all raced on the circuit. Ethel, who brother Tim said their dad named after the fuel he used in his car, became the second woman to race in the series.
Tim Flock placed 5th in the inaugural NASCAR Strictly Stock race at Charlotte in 1949 driving an Oldsmobile 88 he borrowed from his neighbor. No word on its condition upon return. Tim placed 8th in the series in its first year, then sat out the 1950 season to recover from injuries. He returned in 1951 with the pedal to the metal. That year he won seven races, but the best was yet to come.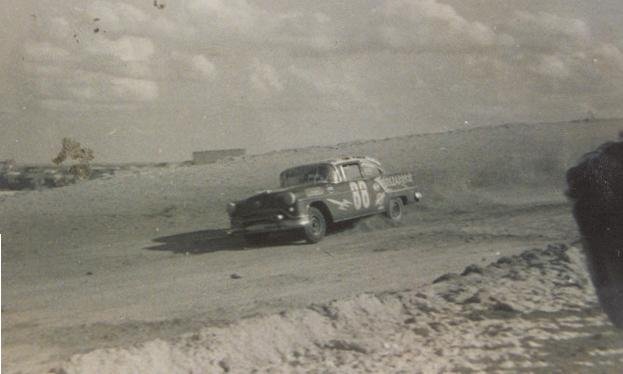 In 1952 Tim snagged eight checkered flags and four pole positions. These wins earned him his first Grand National Championship, despite flipping his car in the season's final race. Following the incident Flock quipped, "I was the only driver to ever win a championship upside-down." That's when the monkey business began.
Tim Flock's monkey co-driver
In 1953 Tim had a monkey co-driver named Jocko Flocko, who became the only winning monkey in NASCAR after they crossed the finish line together on May 16, 1953 at Hickory, N.C. Unfortunately the monkey had to be retired after pulling a flap that drivers used to view the front tire, causing Tim to lose a race. The monkeying around didn't get him in too much trouble, but improperly screwed carb screws did get him disqualified from the 1954 season. He made up for in in 1955.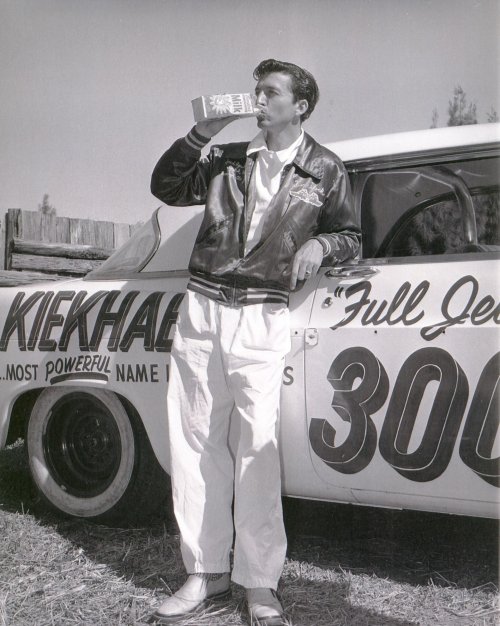 There was no slowing Tim down once back on the track in '55. He'd win his second Grand National Championship title that year in grand fashion, pun intended. During the season Flock earned 19 pole positions and 18 victories in 45 races. The 18 victories stood until Richard Petty topped the number in 1967. The 19 poles remains the highest number in a NASCAR season to date.
Out of 187 total NASCAR races between 1949 and 1961, he won 39, earned 39 poles and had 129 top ten finishes. Tim Flock is an inductee of the NASCAR Hall of Fame, Motorsports Hall of Fame and earned recognition as one of NASCAR's 50 greatest drivers in 1998 during the series 50th anniversary season. He passed away of liver and throat cancer.