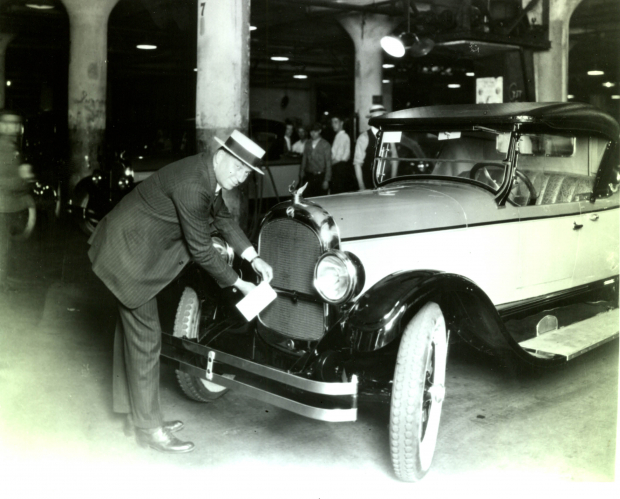 The founder of the Chrysler Corporation, Walter P. Chrysler, passed away on this day in 1940 after succumbing to a cerebral hemorrhage. Chrysler was born in Kansas in 1875 and began his career as a machinist and mechanic in the railroad industry. His railroad career peaked as works manager of the Allegheny locomotive erecting shops of the American Locomotive Company (Alco). His introduction to the automotive business would come in 1911, when he was approached by James J. Storrow, an investment banker who was critical in the formation of General Motors just a few years prior.
Storrow also happened to be the director of Alco, giving him a first hand glance at Chrysler's skills. The first question that Storrow asked Chrysler was if he had an interest in automobiles. A fervent yes from 36 year old Walter Chrysler would ultimately change the world.
A meeting was arranged by Storrow between Chrysler and Charles Nash, then president of Buick, who was looking for a production chief. Chrysler was hired shortly thereafter. He moved from Pennsylvania to Flint, Michigan where he would fulfill his new duties on a $6,000 per year salary, which is about $163,000 in 2020.
When GM founder William Durant orchestrated a way to retake control of GM in 1916, many bankers within the company decided to leave. In solidarity, Chrysler offered his resignation directly to Durant as well. Knowing the positive impact that Chrysler had on improving the efficiency of Buick, thus saving tons of money in production costs, Durant didn't want to lose him. He offered Walter an incredible salary of $10,000 a month for three years, plus a$500,000 bonus at the end of each year or $500,000 in General Motors stock. That is equal to about $275,000 a month plus annual bonuses or stock offerings of about $14 million. Additionally, Chrysler would be made president of Buick and have full control of the company. Chrysler, completely bewildered by the numbers, asked Durant to repeat the offer. On the second go, he accepted.
Chrysler only stayed on for those three. Upon resigning from Buick in 1919 he sold his stock in the company for $10 million ($272 million in 2020) and instantly became one of the richest men in the world. His time in the auto industry was far from over.

He was soon hired on a million dollar annual salary to save the funds investors had poured into Willys-Overland. After two years on the job he was unsuccessful in gaining control of the company from John Willys. He left the position In 1921 and acquired a controlling interest in the ailing Maxwell Motor Company.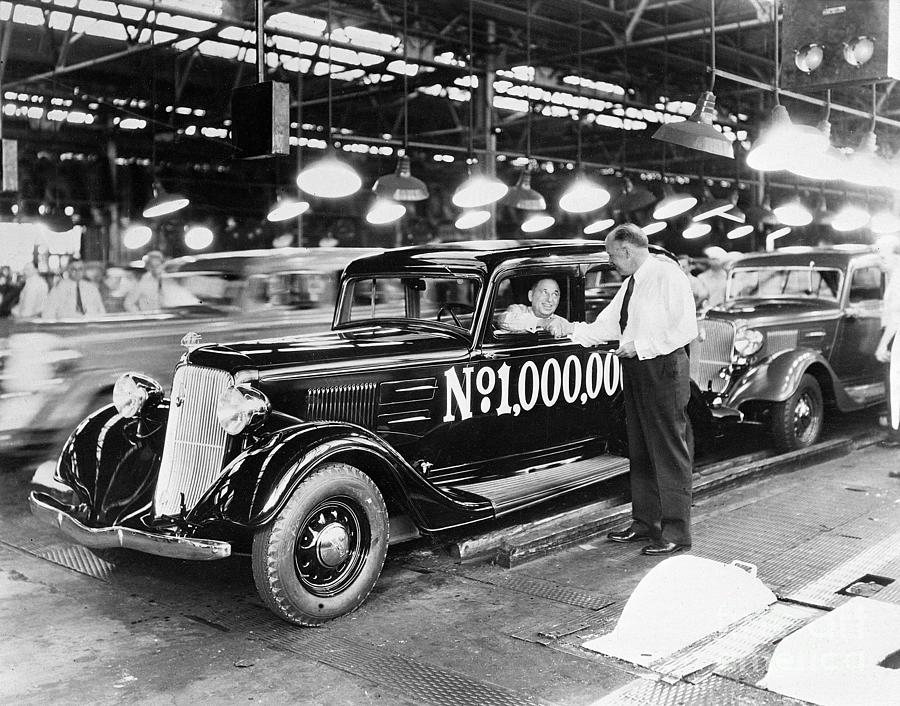 The Chrysler name was introduced on a Maxwell car with the 1924 Maxwell Chrysler B-70 (see top photo). This vehicle was highly engineered and considered revolutionary for its pressure-lubricated six cylinder engine that allowed for 70 mph cruising. It had other unique features, such as air and oil filters, four-wheel hydraulic brakes, and an internally-lit dashboard. The success of the car led Chrysler to absorb Maxwell into his new firm, the Chrysler Corporation in 1925, which he dubbed "the engineering company." In addition to his namesake car company, Plymouth and DeSoto were created by Chrysler, and in 1928 he purchased Dodge. Chrysler would remain in the day to day operations of his company until stepping down in 1936. He lived out his final years at the Forker House, Long Island, New York.