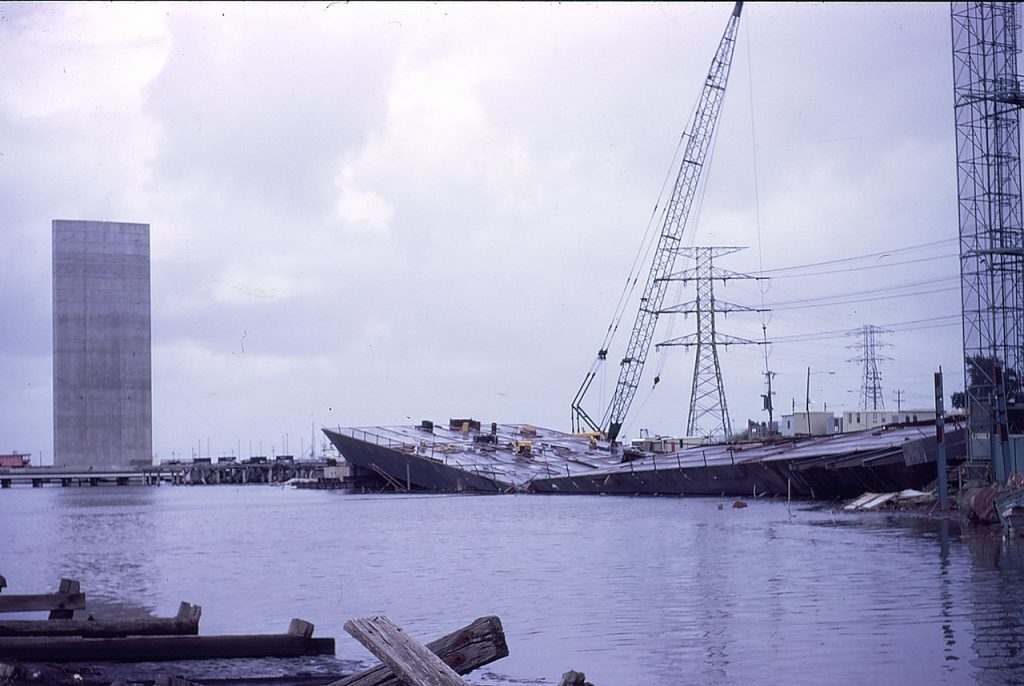 On this day in 1970, during the second year of construction on the West Gate Bridge in Melbourne, Australia, a section of the bridge collapsed into the Yarra River and mud flats below, killing 35 workers. The tragedy marks the largest loss of life in any industrial accident in Australian history to date. Many of the workers that died were crushed in the workers huts below, while others fell from the span as it dropped 165 feet.
A Royal Commission set up to find the cause of the West Gate Bridge collapse released its findings in July of 1971. The report pointed to two faults: the structural design by designers Freeman Fox & Partners, and an unusual method of construction by World Services and Construction, the original contractors for the project.
From Wikipedia: On the day of the collapse, there was a difference in camber of 11.4 centimetres (4.5 in) between two half-girders at the west end of the span which needed to be joined. It was proposed that the higher one be weighted down with 10 concrete blocks, each weighing 8 t (8.8 short tons), which were located on-site. The weight of those blocks caused the span to buckle, which was a sign of structural failure. The longitudinal joining of the half-girders was partially complete when orders came through to remove the buckle. As the bolts were removed, the bridge snapped back and the span collapsed. The bridge was finally completed in 1978 after 10 years of construction at a cost of $202 million.