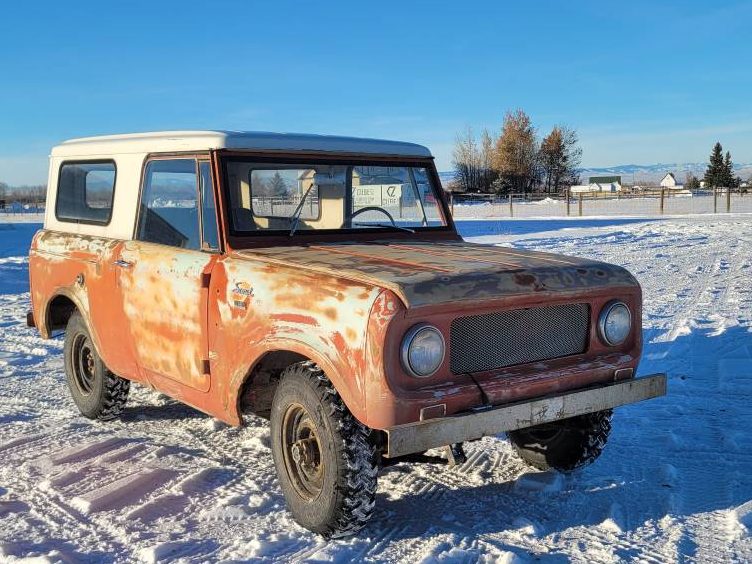 First introduced in 1961, the International Harvester Scout hit the market as a direct competitor of the civilian Jeep. Building trucks was nothing new for IH; they'd been manufacturing them since 1907 and had even introduced the truck-based Travelall in the early 1950s. However, most of their market was heavy duty, making the Scout a standout product for the company. The early SUV took aim at the daily driver who also needed a go anywhere kind of rig. The result would live on from 1961 through 1980. This 1966 International Scout for sale (link below), is chock full of patina but runs well and can be yours for just $5,500. Let's take a look.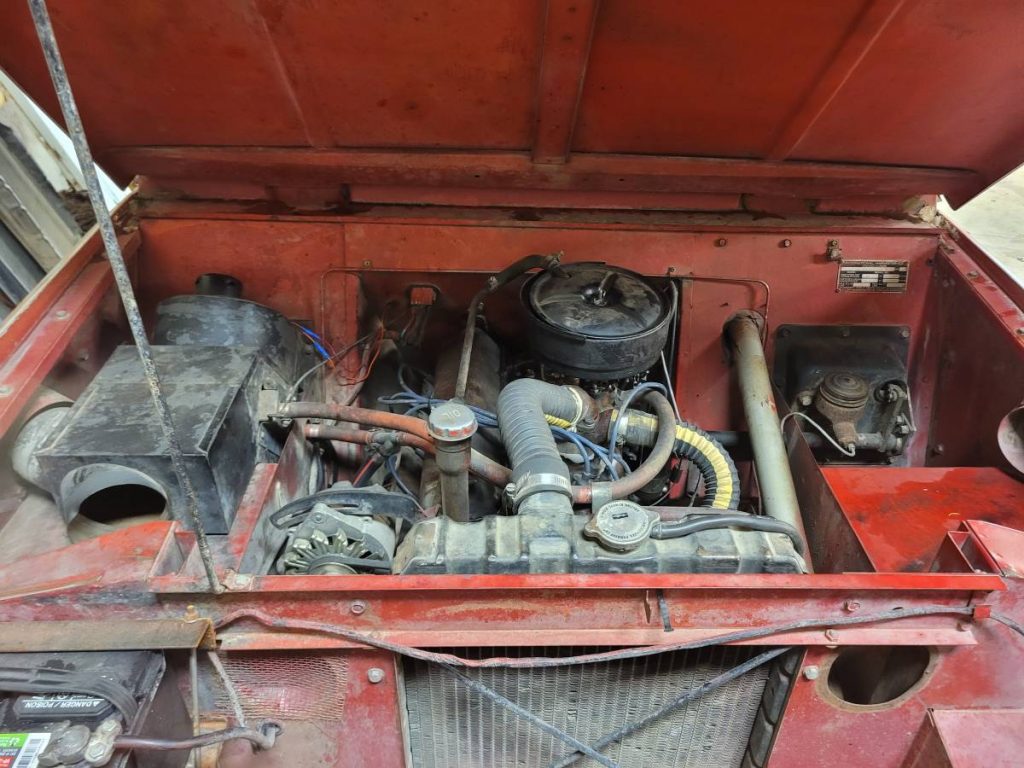 While the first 3,000 or so 1966 Scouts would be first generation Scout 80s, later in the year it would become the Scout 800. While the seller skimps on info, this probably one of the latter and either has a 152 cubic inch for cylinder, standard for the year, or an upgraded 196 cu four cylinder engine. The original buyer could have opted for a 232 straight six, but based on the spark plug wires, this one doesn't have that. Later a 266 cubic inch V8 became available. Whatever engine it is, it's connected to a manual transmission and a Dana 27 or Dana 44. The seller of this IH scout states it runs and drives well, and that's all well and good!
International Scout Body & Interior
While it does what it needs to do under the hood, this Scout has seen better days. Unless you're into patina! I know y'all love that P word. Lucky for the next owner there isn't any obscene amounts of rust to deal with, at least according to the seller. They do claim the floors will need attention, but that's about all the info they give on the condition of the body. Not positive here, but sitting atop of the faded paint job of this Scout appears to be a removable top that turned this little 4×4 into a convertible of sorts. Sweet.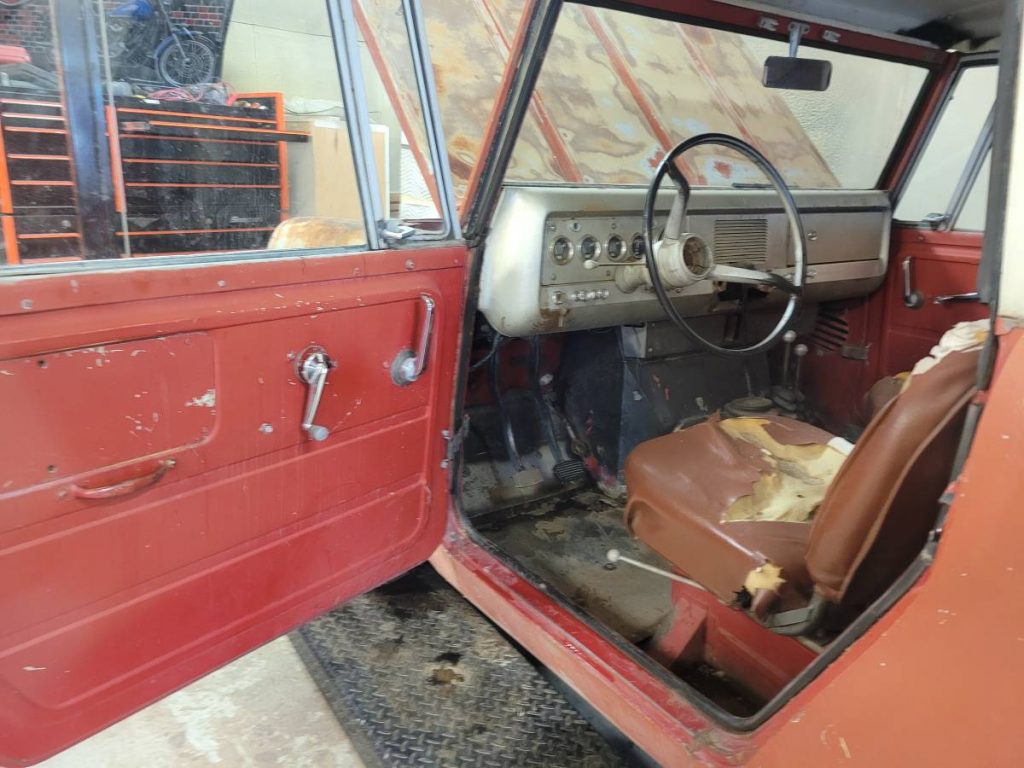 The interior has fared about as well as the exterior. It needs plenty of love if your plans involve any sort of restoration. However, if the seller's claims are true and this thing runs and drives, I vote to leave as is. Not only is that the economical choice, but it makes it so much easier to use for its original purpose compared to a restore version. Besides, it already has "almost new tires," what else do you really need?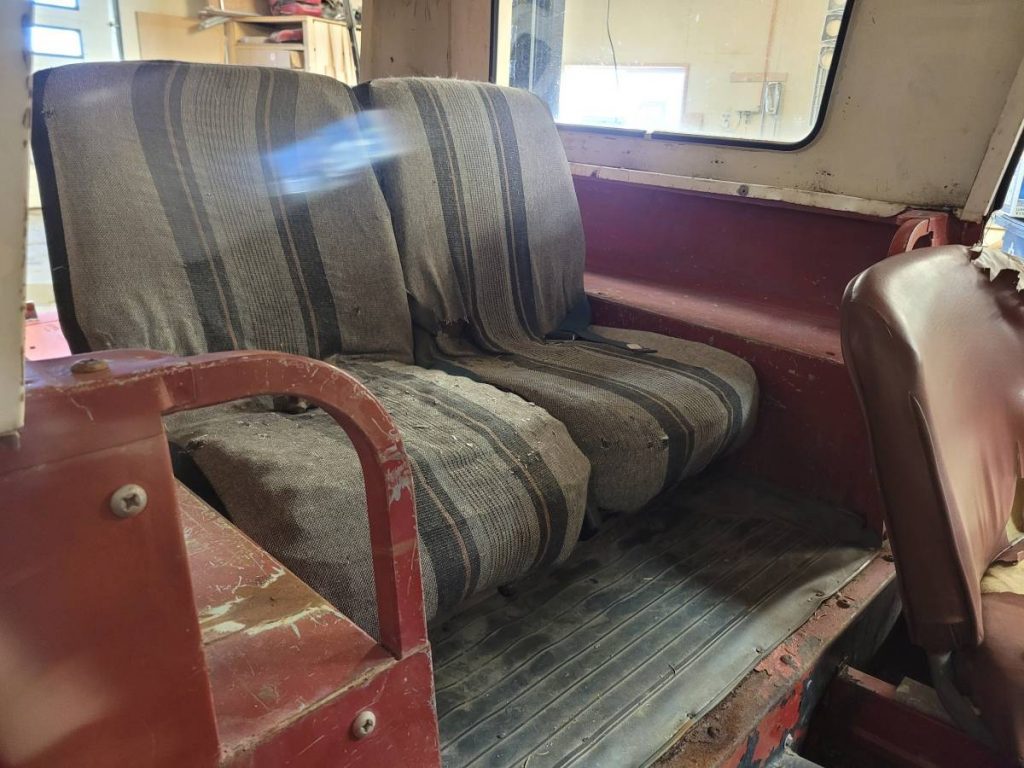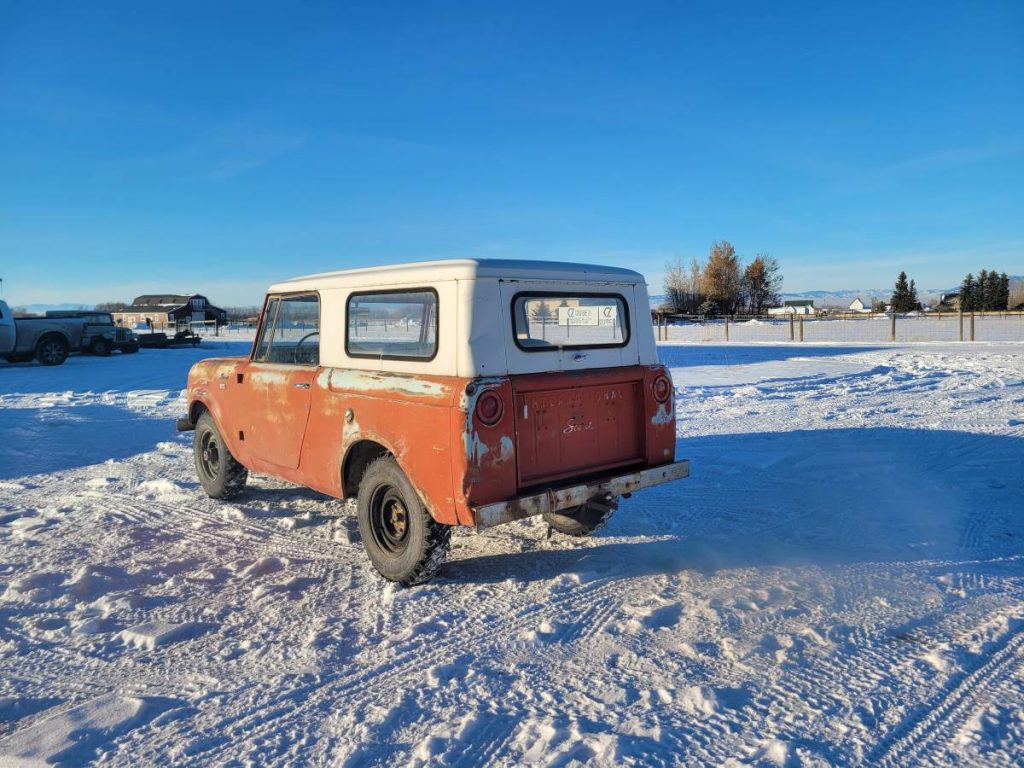 This 1966 International Scout is for sale on Craigslist near Bozeman, Montana and can be yours for $5,500. That's a reasonable price for a running and driving 4×4. The ultimate question is, does the heater work? If not, that could be one chilly ride home, but the fact of the matter is, this will probably get you home no problem! Bring on the snow.