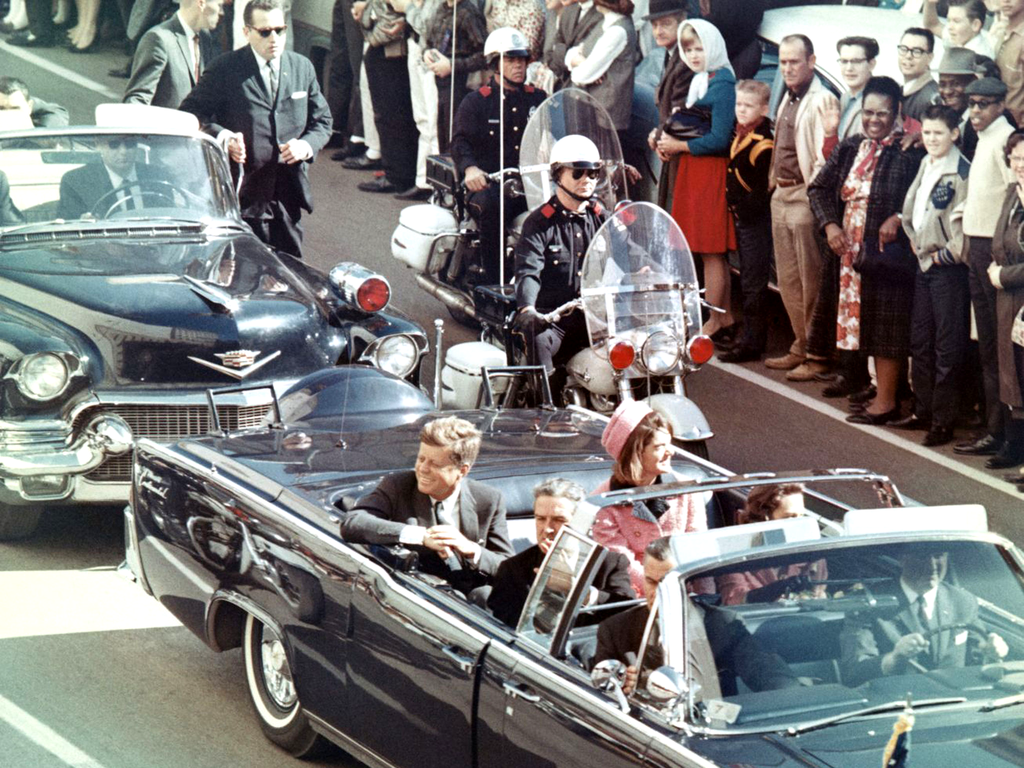 President John F. Kennedy was shot on this day in 1963 while riding through the streets of Dallas in the presidential 1961 Lincoln Continental. In 1961, that car would have cost about $7,300 without any upgrades. However, to be fit for presidential service the car did receive many custom touches. However, these upgrades did not offer much protection for the president or other occupants of the car. According to The Henry Ford, the customizations included:
Removable steel and transparent plastic roof panels
Hydraulic rear seat that could be raised 10½" to elevate the president
Massive heating and air conditioning system with auxiliary blowers and 2 control panels
Dark blue broadcloth lap robes with gray plush lining and hand-embroidered presidential seals in special door pockets
Four retractable steps for Secret Service agents
Two steps on rear bumper for additional agents
Flashing red lights, siren
Blue Mouton rug in rear
Indicator lights when door was ajar or steps out
Two flagstaffs, two spotlights
Auxiliary jump seats for extra passengers
Two radio telephones
Interior floodlights
After Kennedy was shot, the JFK car would later be sent to Hess & Eisenhardt to undergo another transformation so it could go back into service. It received many modifications, including receiving armor plating, bullet-resistant glass and a bulletproof and permanent roof. It's important to note that no US president has been chaueffered in an open top vehicle since the JFK assassination. Upon its reconstruction, the Kennedy Lincoln returned to presidential service in October 1964. It would provide presidential transportation until 1978 before being retired. The JFK car now resides at the Henry Ford Museum near Detroit.
The first president to ride in a car was William McKinley
William McKinley became the first president to ride in an automobile when Freelan Stanley took him for a spin in a Stanley Steamer in 1899. McKinley later became the first president to ride in an electric automobile as well, though under dire circumstances After behind shot on September 6, 1901 at the Pan American Exposition in Buffalo, NY, an electric ambulance transported him to a hospital. He died of his injuries September 14.