Alan Mulally's tenure as the President and CEO of Ford Motor Company from September 5, 2006, to July 1, 2014, is widely regarded as a turning point in the history of the automotive giant. Taking the helm during a tumultuous period in the American automotive industry, Mulally's leadership and strategic decisions steered Ford away from the brink of disaster and set the company on a path to recovery and success.
Mulally's appointment as CEO came after a long and successful run at Boeing that ended with him as CEO of Boeing Commercial Aircraft. He came to Ford at the recommendation of former Ford CEO Donald Petersen. He succeeded Bill Ford, who became executive chairman of the company. However, his initial choice of driving a Lexus LS430 raised eyebrows, given the critical state of Ford at the time. It symbolized the company's need for change and the urgency of the situation.
Alan Mulally brings back the bull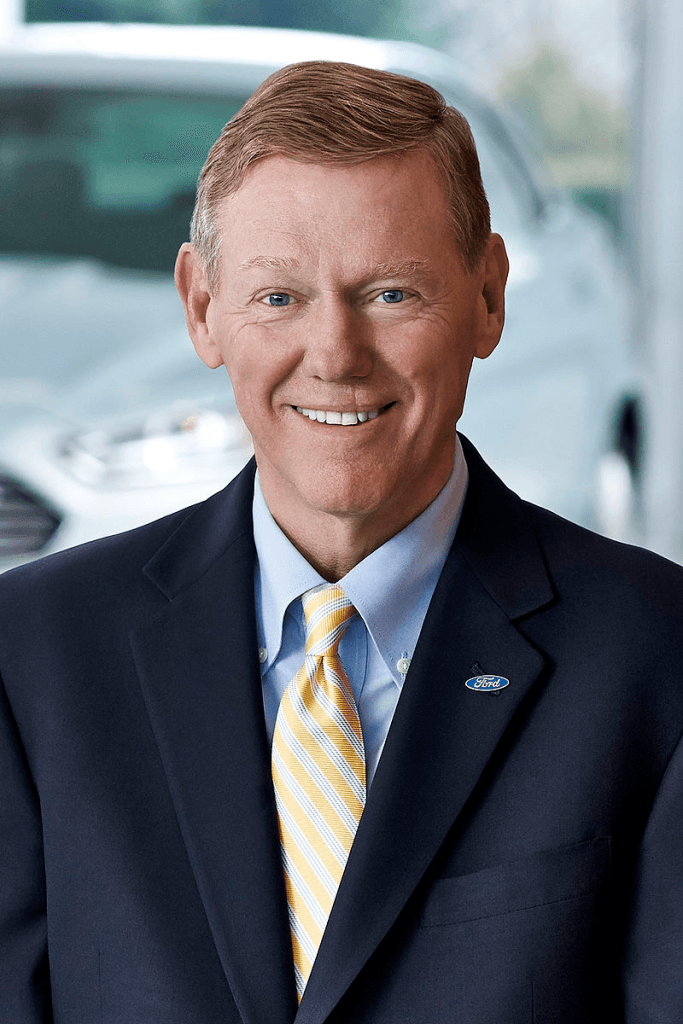 One of Mulally's earliest and most significant decisions was to resurrect the Taurus nameplate, a move that resonated with many within the company. The Taurus had been a successful model for Ford until its decline in the late 1990s. Mulally believed in the brand's potential and understood the value of revitalizing it.
Perhaps Mulally's most notable achievement during his time as CEO was his leadership in implementing "The Way Forward" restructuring plan. This comprehensive strategy aimed to address Ford's mounting losses and declining market share. Mulally's cost-cutting initiatives yielded Ford's first profitable quarter in two years and signaled a turning point for the company.
In 2006, Mulally orchestrated a bold move by securing a $23.6 billion loan by mortgaging all of Ford's assets. This move was initially seen as desperate but ultimately played a crucial role in stabilizing Ford's financial position during the automotive industry crisis of 2008–2009. While General Motors and Chrysler sought government loans and eventually went bankrupt, Ford managed to weather the storm without federal assistance.
Mulally's dedication to the automotive industry extended beyond Ford. He testified before the United States Congress in favor of government loans for General Motors and Chrysler, emphasizing the potential consequences for the entire industry if parts suppliers were to go bankrupt in the wake of a GM or Chrysler collapse.
Ford unloads
Under Mulally's leadership, Ford made strategic divestments, including the sale of Jaguar and Land Rover to Tata Motors, which allowed the company to focus on its core Ford brand. Mulally also oversaw the sale of Aston Martin and Volvo Cars and reduced Ford's stake in Mazda.
During the economic downturn of 2008, Mulally demonstrated his commitment to the company's success by voluntarily reducing his salary to just $1 per year. He also took steps to align Ford's image with its financial challenges, selling most of the company's corporate jets and personally traveling to Washington, D.C., in a Ford hybrid electric vehicle.
Mulally's exceptional leadership qualities were recognized in various ways. In 2009, he was included in Time magazine's prestigious Time 100 list, with Microsoft's Steve Ballmer highlighting his profound understanding of business success. He was named Person of the Year by the Financial Times ArcelorMittal Boldness in Business Awards in 2011 and CEO of the Year by Chief Executive magazine in the same year.
In recognition of his contributions to engineering and the transportation industry, Mulally was awarded an honorary degree of Doctor of Science by the University of Kansas in 2012.
Alan Mulally's legacy at Ford is one of transformation, resilience, and visionary leadership. He steered the company through some of its darkest days and left it stronger and more focused on its core business. His dedication to innovation and commitment to success will be remembered as instrumental in Ford's remarkable turnaround during his time as CEO.