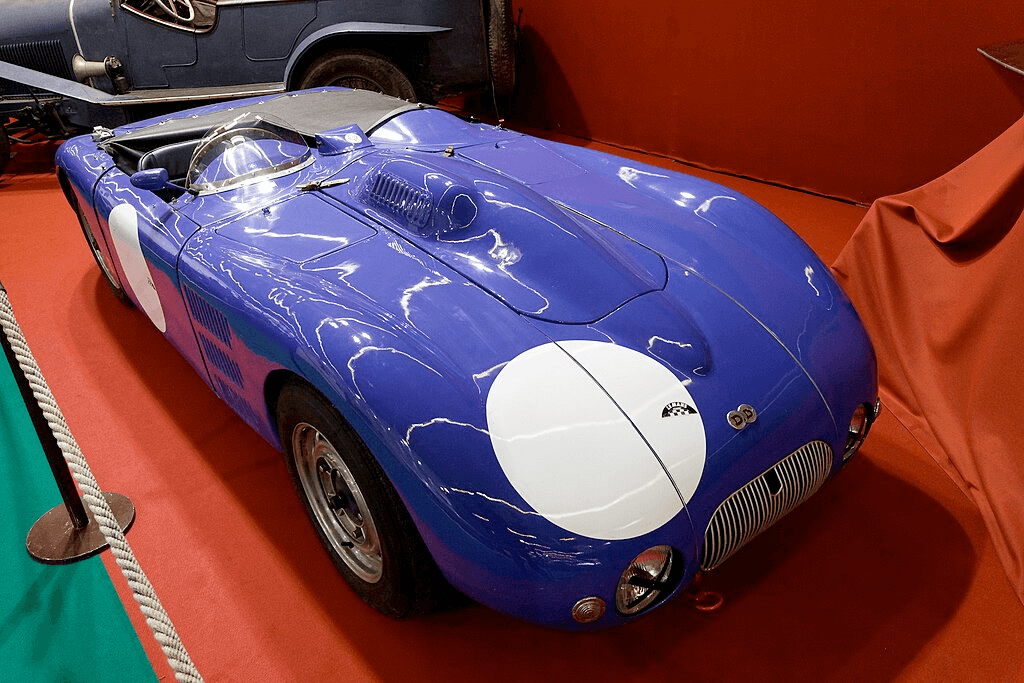 On September 6, 1911, a brilliant mind and visionary engineer came into the world in the charming town of Champigny-sur-Marne, France. That mind belonged to none other than Charles Deutsch, an automotive pioneer whose name would become synonymous with innovation, aerodynamics, and the creation of the iconic DB cars.
Early life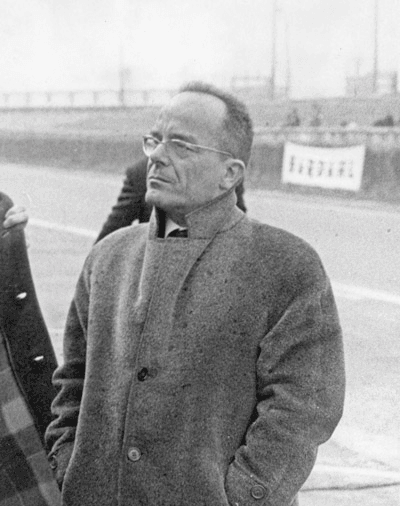 Charles Deutsch's journey into the world of automobiles was destined from a young age. His father, a cartwright with a flair for automobile body manufacturing, instilled the love for automobiles in his son. Young Charles started his apprenticeship at his father's shop, learning the nuances of crafting automobile bodies. There, he designed his first car at just 14 and oversaw its building. This hands-on experience would be complemented by a degree from the prestigious École Polytechnique, solidifying his engineering prowess.
In 1932, Charles made a pivotal decision. He sold the family business to René Bonnet, but he didn't walk away entirely. Instead, he continued to reside upstairs and stayed intimately involved in the business. It was in the mid-1930s that Charles Deutsch's partnership with René Bonnet truly took off. After a promised ride for Bonnet in the 1936 French Grand Prix fell through, the dynamic duo decided to take matters into their own hands. They designed their own car, the D.B. 1, utilizing parts from Citroën, and it debuted in 1937. This automotive endeavor marked the birth of the DB brand, which would flourish until 1961.
After the DB era, Deutsch continued to push the envelope. He went on to create a series of lightweight, aerodynamic, front-wheel-drive sports cars under the CD brand, sometimes referred to as CD-Panhard due to their reliance on Panhard engines. Collaborating with Jean Bertin, they tackled cooling issues in the Facellia and developed a more powerful twin-carbureted version.
A distinguished career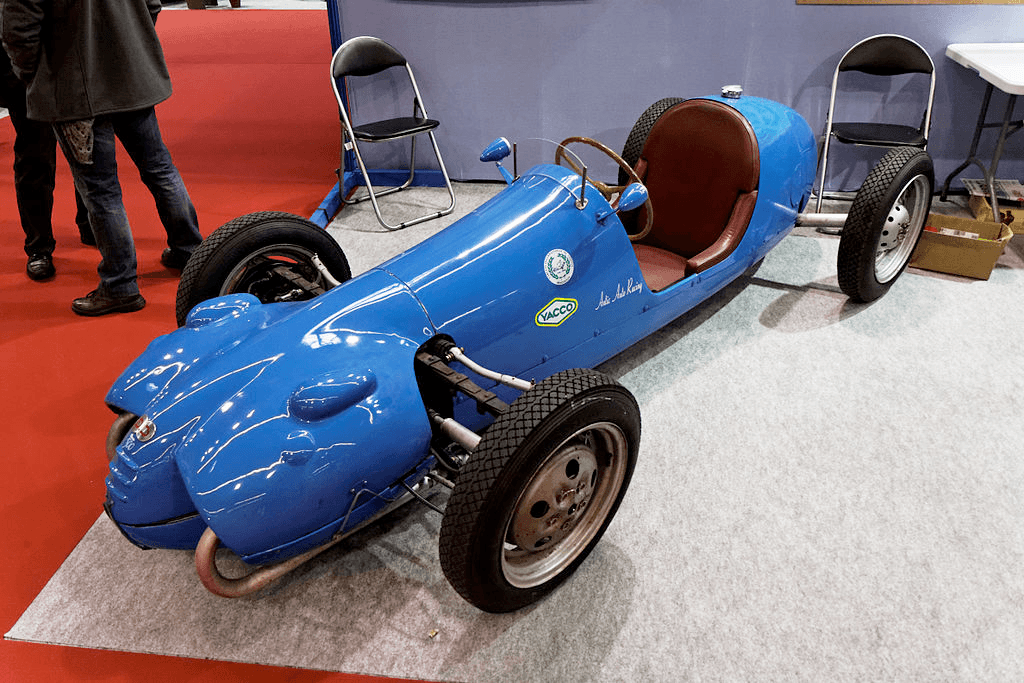 In addition to his groundbreaking work in the automotive world, Charles Deutsch wore many hats. In 1935, he began working for the Ponts et Chaussées, the French highway and bridge authority, where he eventually became the chief engineer in 1951. This commitment to civil engineering, coupled with his dedication to his competition car company and family, showcased his incredible work ethic.
In 1966, Deutsch retired from the Ponts et Chaussées, allowing him to devote his entire focus to his engineering firm. His pioneering spirit led him to found the Sera-CD vehicle engineering Research and Development Company (Société d'Etudes et de Réalisations Automobiles – Charles Deutsch), where he explored groundbreaking concepts in aerodynamics. Notably, he harnessed the power of ground effect on race cars a decade before Chaparral.
Racetrack innovator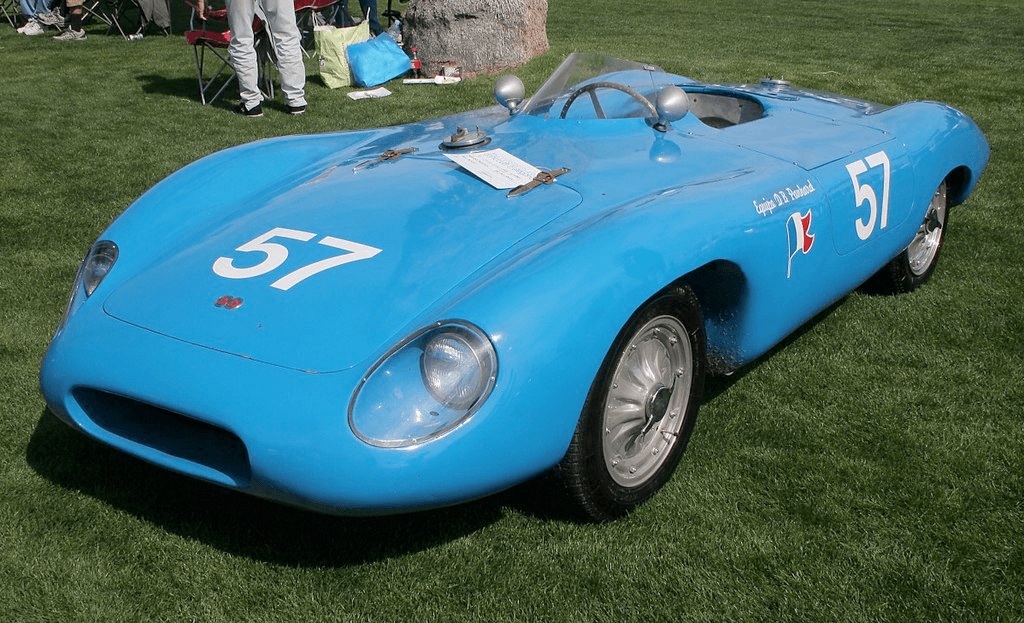 Deutsch's innovation extended to the racetrack. His #53 entry from "Autombiles Deutsch et Bonnet" claimed the "Index of Performance" trophy at the 1961 24 Hours of Le Mans, showcasing his engineering genius. The Alpine M64, another creation with Deutsch's bodywork design, secured the Index of Thermal Performance at the 1964 Le Mans.
His leadership extended beyond the workshop and racetrack. Deutsch served as President of the Société des ingénieurs de l'automobile from 1971 to 1975, and later, he held the presidency of FISITA, the International Federation of Automotive Engineering Societies, until 1978. He also directed the 24 Hours of Le Mans from 1969 to 1980 and the Grand Prix of Monaco, cementing his legacy in the world of motorsports.
One of Deutsch's most famous disciples, French aerodynamics engineer Robert Choulet, continued his legacy, further solidifying his impact on the industry.
Although Charles Deutsch passed away in 1980, his legacy lives on through Sera-CD, which continues research and development to this day. From light to heavy vehicles with conventional and hybrid propulsion technology, his innovative spirit endures.
The legacy of DB cars
Charles Deutsch's enduring legacy lives on through DB cars. Founded in 1937 by Deutsch and René Bonnet, the brand became synonymous with sports cars that pushed the boundaries of design and engineering. The DB Coupés, whether in racing or customer versions, made their mark in rallying and on international circuits, including the prestigious 24 Hours of Le Mans and 12 Hours of Sebring. The brand even gained fame when Prince Rainier of Monaco took the wheel.
DB was not just an automobile maker; it was a symbol of innovation and passion. From its early days crafting lightweight racing cars to the production of small road-going sports cars, DB cars embodied the spirit of adventure and performance.
While the company ultimately met its end in 1962 due to differing design philosophies between Deutsch and Bonnet, the impact of DB cars on the automotive world cannot be overstated. Estimates suggest up to 2,000 DB cars left the workshop, although more conservative figures hover around one thousand. Regardless of the exact number, DB cars left an indelible mark on the world of sports cars.
Charles Deutsch's extraordinary journey from a family workshop to the pinnacle of automotive engineering is a testament to his unwavering dedication, pioneering spirit, and unrelenting pursuit of excellence. His contributions to aerodynamics and sports car design have left an enduring legacy that continues to inspire and shape the automotive industry to this day. Charles Deutsch, a name synonymous with innovation and excellence, will forever be remembered as a trailblazer in the world of automobiles.