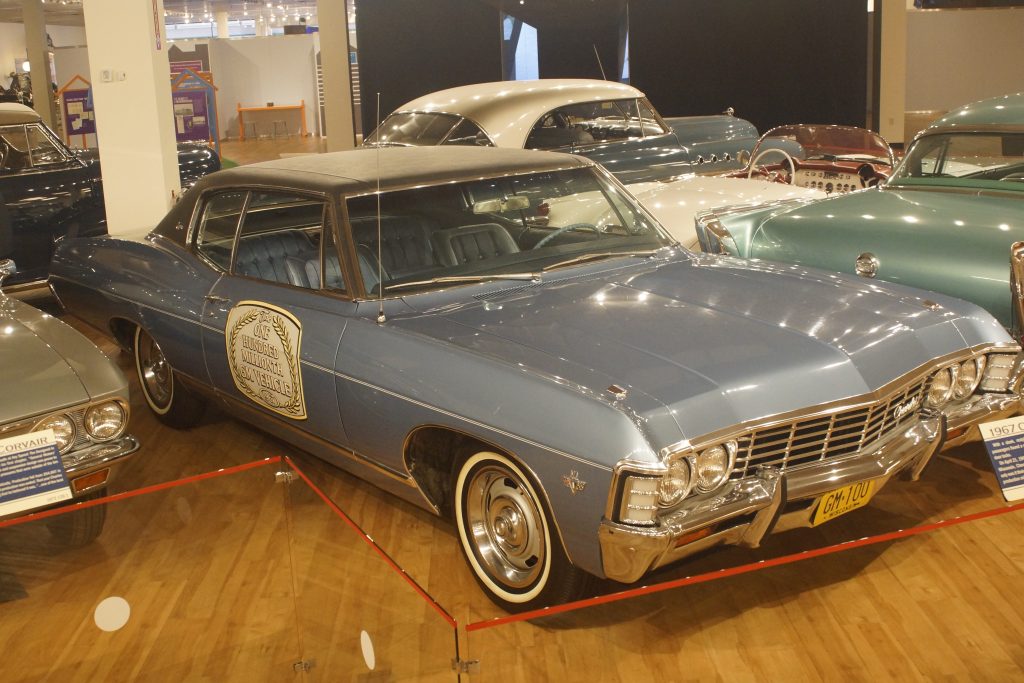 Janesville, Wisconsin earned its place in automotive history on this day in 1967 when a 1967 Nantucket Blue Chevrolet Caprice Custom Coupe rolled off an assembly line there, becoming the 100,000,000th General Motors vehicle ever produced. This Caprice, which retailed for $3,078 and had a 395 ci V8 engine that put out 275 horsepower, marked a milestone no other car company had achieved to this date. Interestingly, GM had made this claim once previously, more on that in a moment.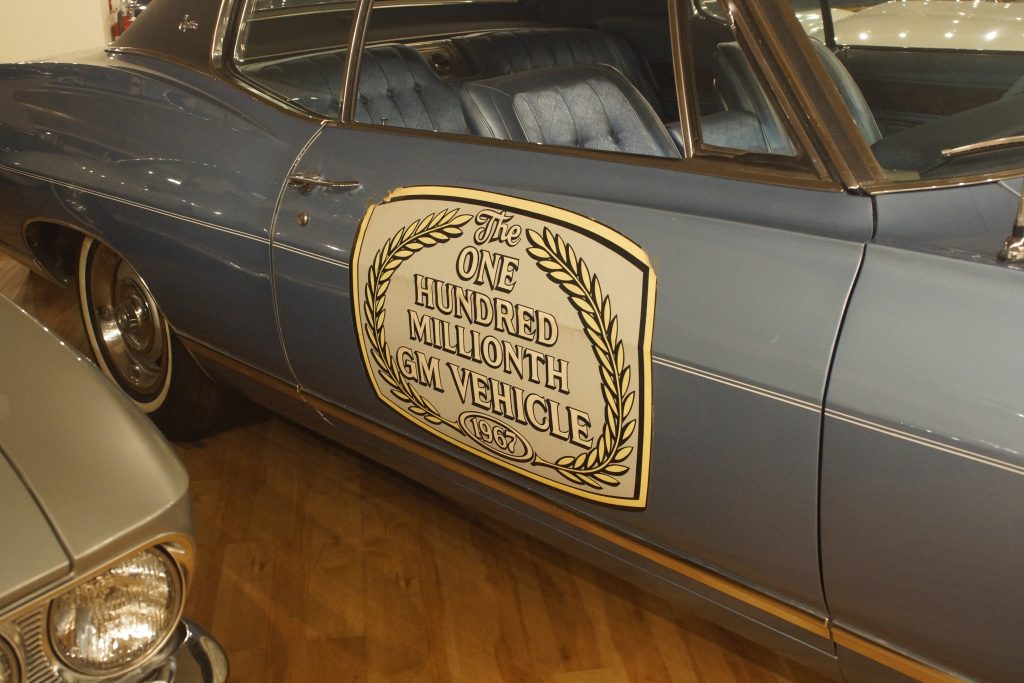 The Caprice was an interesting choice for GM to mark this incredible feat with. They could have gone with any number of more exciting vehicles, such as the Corvette, Camaro or Chevelle from Chevrolet, the Firebird from Pontiac, the Toronado from Oldsmobile (which unexplainably was featured in a photo announcing it was actually the 100,000,000th GM car more than a year prior, but little can be found to back this claim), the Eldorado from Cadillac and numerous others. Perhaps the Caprice, with it's 8 track player, optional power door locks and air conditioning, was the proper choice. It was a perfect representation of the average American car buyer of the era. Big boats on wheels were a sign of the good times, and the Caprice was just that.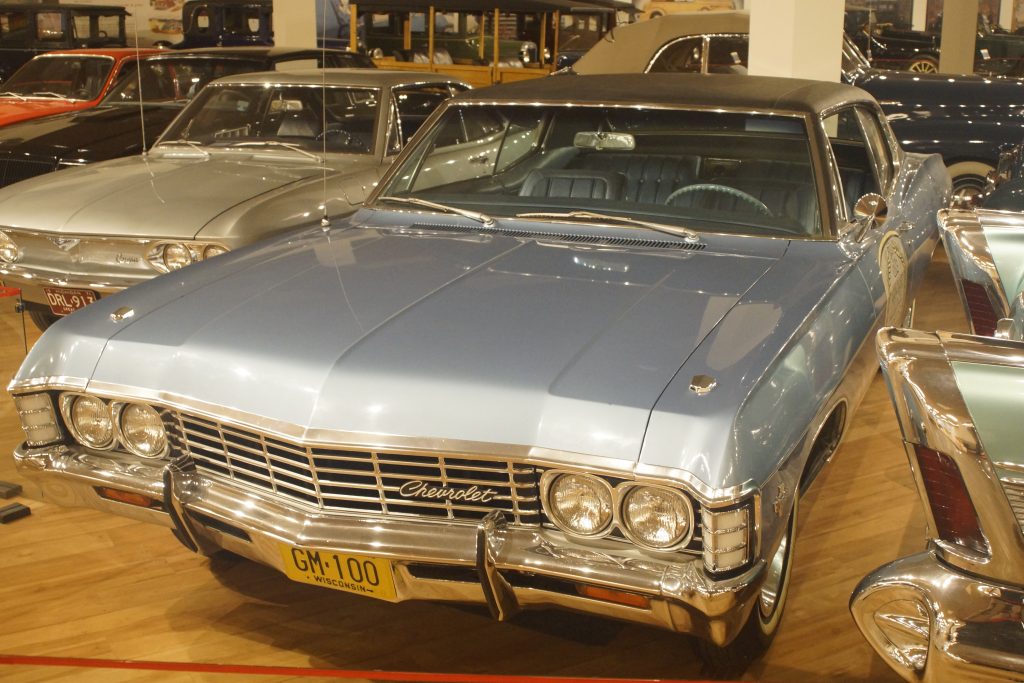 The Caprice is now part of the collection of the Sloan Museum in Flint, Michigan, the city General Motors got its start in. All photos by the author.