The public met the Ford Pinto on this day in 1970, exactly one year to the day Ford fired former president Bunkie Knudsen. Ford developed the subcompact to compete with the influx of small cars of the era, particularly imports, but also domestics such like the Chevy Vega, introduced one day prior. Between 1971 and 1980, more than 3 million Pintos would roll out off assembly lines. However, it wasn't the fact that the Pinto was the first mass produced car to feature rack-and-pinion steering that put it in the headlines. The explosive news coverage the car received throughout the 1970s can be attributed to an ill placed gas tank on pre-1977 models.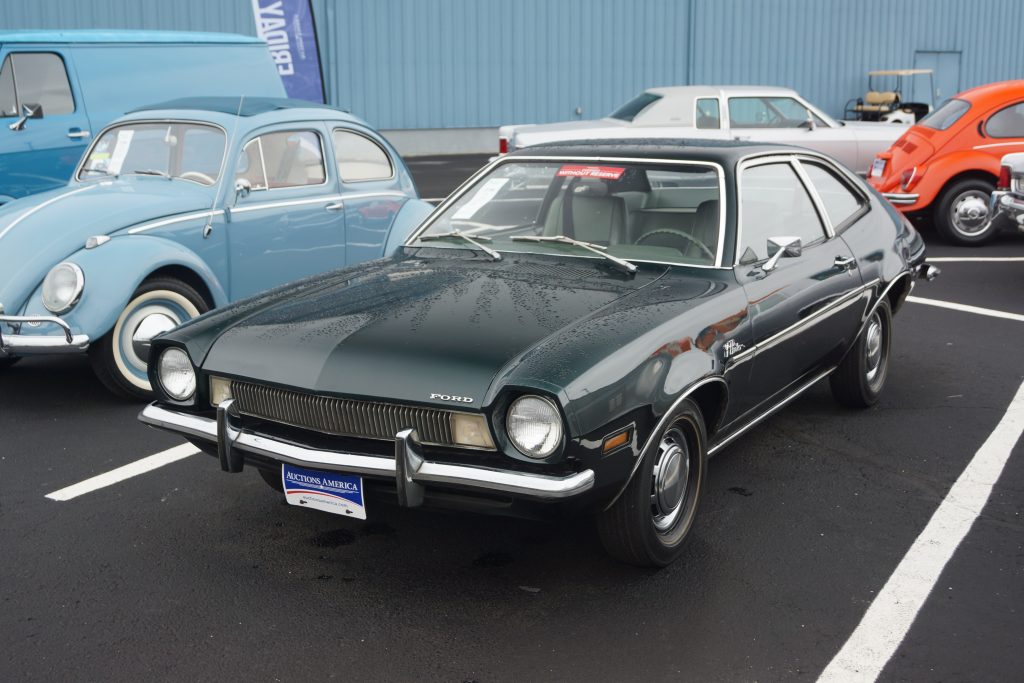 The vehicle earned a reputation for bursting into flames in rear end accidents at speeds above 20 miles per hour. Investigators later discovered Ford folk learned of the problem during initial crash testing, before production ever began. Following an internal cost-benefit analysis prepared by Ford, it decided to still manufacture the car without addressing the issue. The report stated that it would cost $11 per car to fix the fatal problem, which totaled $137 million. Ford compared this to an estimated $49.5 million in potential lawsuits that came about due to the fiery mistake. This includes $200,000 per each death that would occur. According to the report, it would be "inefficient" to fix the problem.
What happened to the Ford Pinto?
After the general public learned of Ford's decision to continue producing the Pinto without fixing the issue a massive uproar ensued. Then in 1978, a California jury awarded a record-breaking $128 million to a single claimant in a Pinto crash case. However, Ford would end up paying only $3.5 million.


In 1978 Ford recalled all 1971 through 1976 Pintos and provided additional shielding and reinforcement around the gas tank. Estimates put the death toll of the fatal flaw in the wide range of 27 to 180. This number is not too unlike the amount of deaths that occurred in any of Ford's competitors' vehicles with similar production numbers.