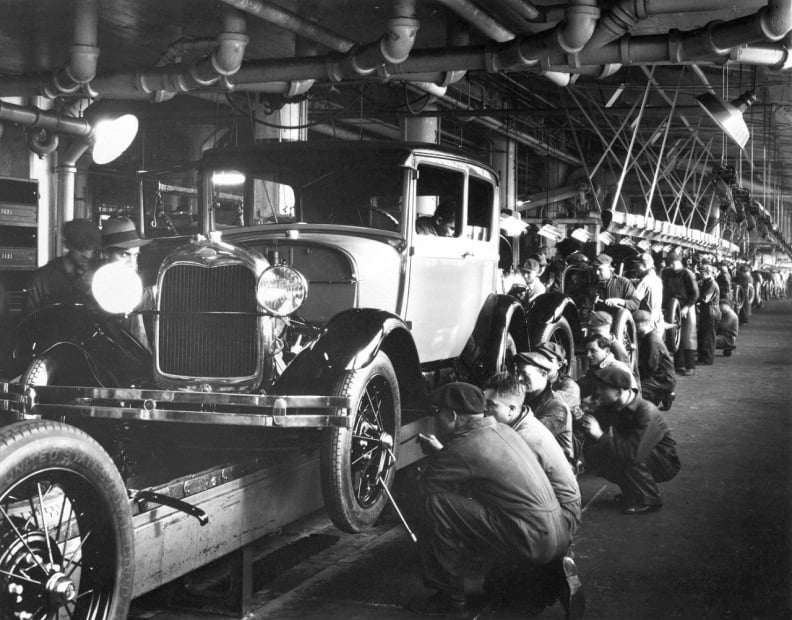 On this day in 1931 the last Ford Model A rolled out of a Detroit auto plant. Ford introduced the Model A introduced to consumers on December 2, 1927 as the replacement to the Model T, which had been in production for 18 years. The new vehicle sold one million units in just over a year, and hit two million only five months after that. Henry Ford initially resisted developing a new model to replace his beloved Model T, but pressure from his son Edsel and dropping sales figures eventually led him to give in. Edsel led the design team, although Henry would still take most of the credit for the car after it proved successful.
Following the end of Model A production, Ford shut it's factories down to retool for all new models. When lines started moving again in March 1932 they began churning out the four cylinder Model B and the Model 18, the first Ford to feature the company's famous Flathead V8 engine.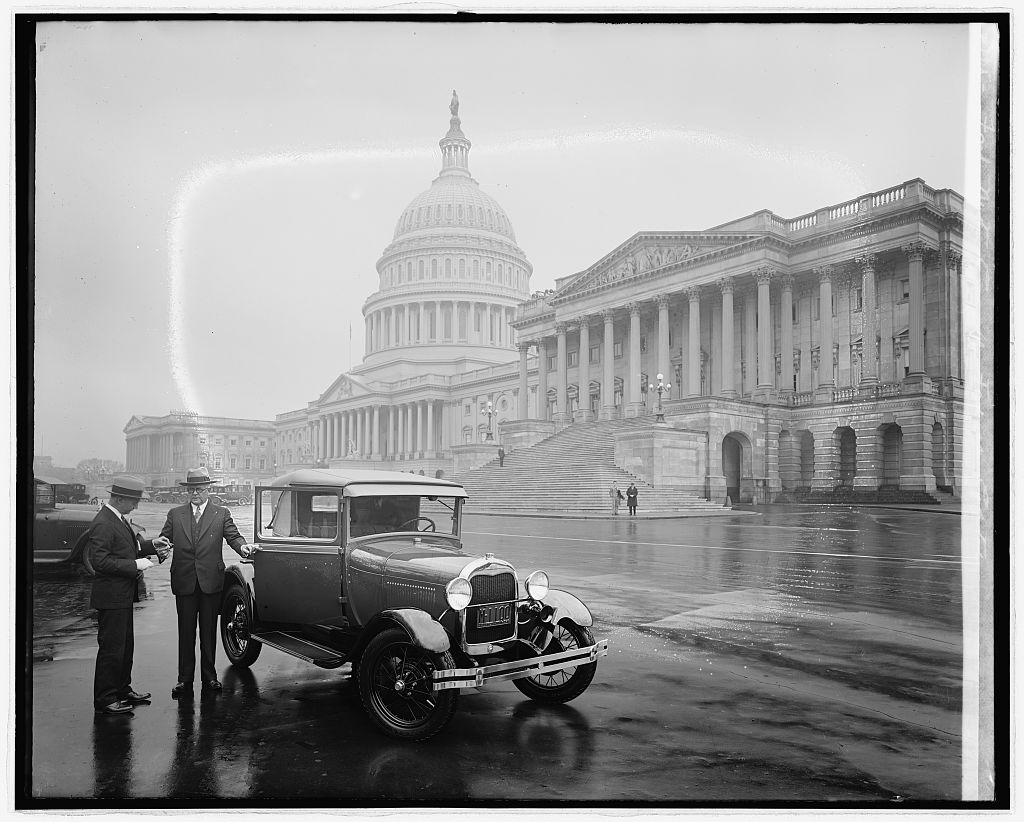 Model A production numbers
Ford offered a variety of body styles of the Model A, with the most common being the Standard Tudor. Between the beginning of production at the end of 1927 and December 7, 1931 a total of 4,320,446 units left assembly lines worldwide. Of those 1,387,270 featured Standard Tudor body styles. Another 539,786 wore truck bodywork and cabriolets made up 60,715 of that production figure. The rarest Model A Fords include the convertible sedan, of which 5,085 were built, and the Towncar. Only 1,198 of those ever left the factory; Joan Crawford poses with one below.