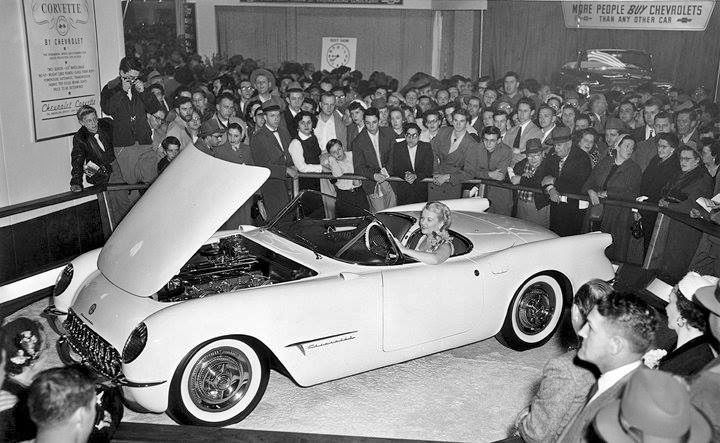 America's sports car, the Chevrolet Corvette, made its public debut at the Waldorf-Astoria Hotel in New York City during GM's Motorama on this day in 1953. After much fanfare at the event, GM rushed the two-seater into production. With design by Harley Earl and his special projects team, the Corvette became the first all fiberglass bodied sports car mass produced in the United States.
To build the Corvettes, GM set up a temporary assembly line at an old pick up station in Flint, Michigan. The first 300 Corvettes, each hand built, began rolling off the assembly line on June 30 of that year. All 300 produced for 1953 had identical characteristics, each being a polo white convertible with a red interior and black top. A Blue Flame six cylinder sat under the hood connected to a two-speed automatic transmission.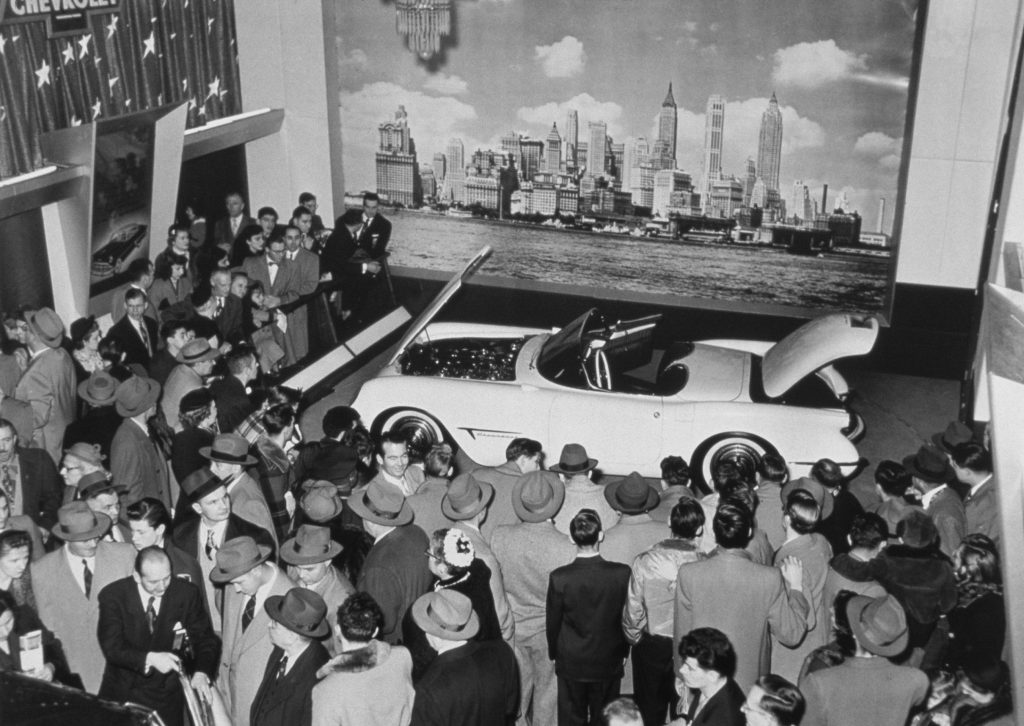 Thunderbird sparks Chevy Corvette power
It didn't take long for buyers to find the flaws in the design, primarily the mechanics. Corvette struggled to meet sales goals until it some stiff competition arose in 1955. The introduction of the Ford Thunderbird for 1955 provided Chevrolet officials with the push they needed to revamp the Corvette and keep it on the sales lot. This led to a V8 option finally becoming available in 1955. However, because there were still many unsold 1954s sitting at dealerships, only 700 were built for the 1955 model year. Despite the T-Bird outselling Corvette some 15 to 1 in 1955, Chevrolet stuck to its guns. Thankfully for Chevy, sales grew right alongside available horsepower. It's late blooming success cemented the Corvette as America's sports car.
As of 2022, the Corvette is in its eighth generation. Now a mid-engine sports car, Corvette engineers are possibly looking at an electric-hybrid Corvette, possibly dubbed the E-Ray. Could this possible car usher in a new generation of Corvette history? It seems so.