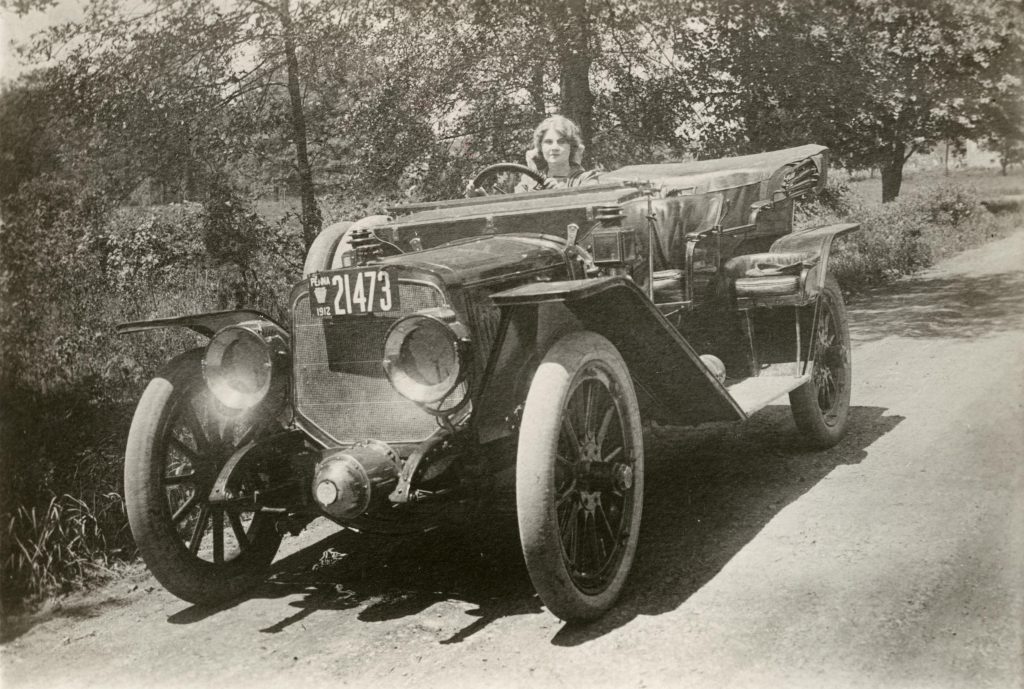 Often referred to as the first movie star, Florence Lawrence, AKA The Biograph Girl, took her own life on this day in 1938. But what does this have to do with automotive history? Between filming more than 250 movies, the actress invented multiple automotive parts taken for granted today.
Lawrence is credited with creating the first mechanical turn signals and brake signals. For the turn system, she rigged up a simple device that allowed drivers to press a button that rose a flag on the back bumper of their car to indicate an upcoming turn.
She followed this up with a "stop" signal that would rise when the driver compressed the brake pedal. Unfortunately she failed to patent either of these inventions, or the electric windshield wipers she came up with a few years later.
Though she received no credit nor compensation for her automotive endeavors, she made a fine living as an actress. Sadly, she lost most of her small fortune during the Great Depression. Furthermore, she suffered from a rare, incurable and painful bone marrow disease. Her condition pushed her to suicide, taking her own life via poison on this day in 1938. For more on Lawrence's interesting personal life and acting career, check out this short biography.