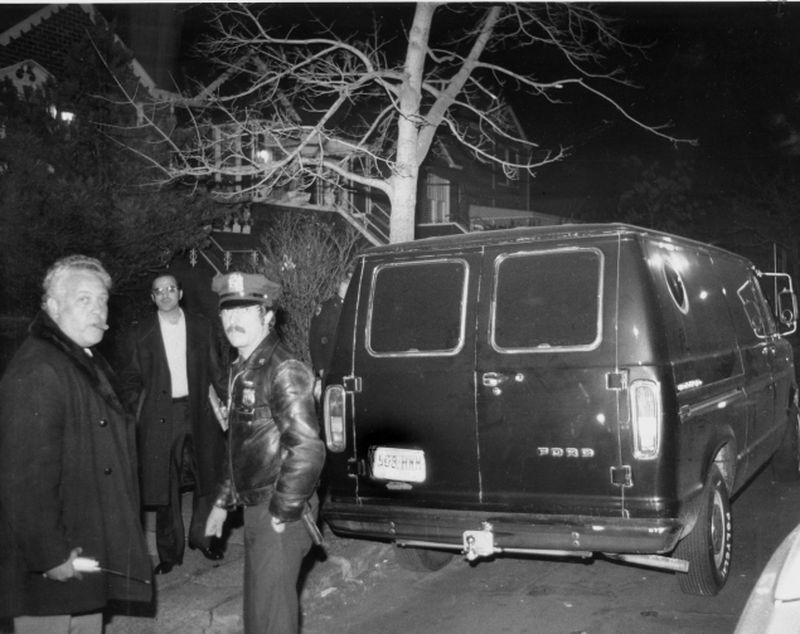 At about 3 a.m. on this day in 1978, six men began what would become the largest heist in US history to date. Though the group expected a haul of about $2 million, the 64 minute Lufthansa heist at JKF International Airport levied a score of nearly $6 million in cash and jewels. The mobsters stuffed the goods in a Ford Econoline van and tore off into the night in it and a Buick. Parnell "Stacks" Edwards had the job of disposing of the van once they transferred the loot to two new vehicles. He decided parking at his girlfriends house was as good a hiding place as any. Hint, it wasn't.
The stolen Econoline became the centerpiece of the investigation after its discovery two days later. Feds were able to lift prints from several of the suspected perpetrators. Investigators pointed to James "Jimmy The Gent" Burke as the mastermind, though he never faced charged in the crime.
Burke, being ever so caution, is accused of murdering or ordering the murder or many of the men involved in the heist to ensure their silence. It worked, as the money was never recovered. The story did inspire several films, including Goodfellas (1990), The 10 Million Dollar Getaway (1991) and The Big Heist (2001).
The above image is of the Ford Econoline used in the Heist, via New York Daily News. I suggest you read the linked article for more information about the heist. Also check out the Wikipedia page for info on the brutal aftermath.