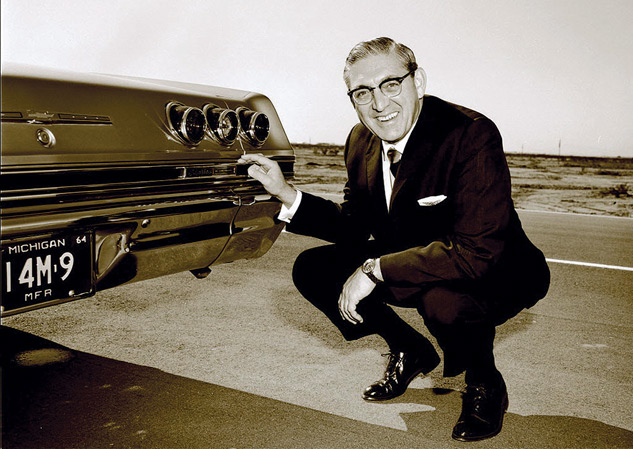 On this day in 1912 future auto industry executive Semon Knudsen was born to William Knudsen, who himself would later become president of General Motors (1937-1940). His father gave him the nickname Bunkie, referring to the WWI term for bunk mate. They pair had a special bond, and the elder Knudsen knew how to play into his son's interests. When at age 14 Bunkie asked for a new car, his father gave him all of the pieces to a brand new 1927 Chevrolet. Bunkie went to work assembling the car by hand, a process that cemented an interest in automobiles. Like father, like son, he would go on to become a successful executive in the industry. His automotive career began after earning an engineering degree from MIT and then taking a low level position at Pontiac in 1939.
Bunkie Knudsen climbs the ladder at GM
Over the next 16 years he would work in 106 different GM plants, eventually leading to his promotion to general manager of Pontiac in 1956. His mission was clear, improve sales at the division. To do so he yanked Peter Estes from Oldsmobile to be his chief engineer and hired John DeLorean from Hudson to be his assistant. With this team they transformed the image of Oldsmobile from boring yet reliable to fast and fun. This included pushing Pontiac's participation in NASCAR and resulted in the wide-track Pontiacs, including the Pontiac Bonneville. His success at Pontiac led Knudsen up the corporate ladder, become GM of Chevrolet in 1962.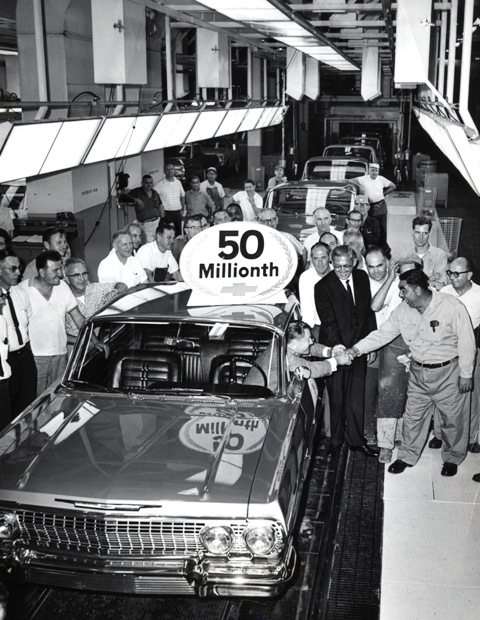 He continued to push performance models at Chevy, leading to the introduction of SS (Super Sport) models. He would also lead efforts on the Chevrolet Chevelle, which first came to market for the 1964 model year and later become Chevrolet's main muscle car. However he wouldn't stick around GM long enough to witness the peak of the horsepower wars. After being elected VP of GM in 1967, he was passed over for the presidency, watching it go to Ed Cole instead. This led to him leaving GM in February 1968 to become the president of Ford Motor Company.
Knudsen moves to Ford
At Ford he faced a combative workforce who more aligned with Lee Iacocca then they ever would with Knudsen. As the president of Ford Motor Company he would push the Mustang to become a much larger vehicle, including overseeing development of the Mustang 302 model. He otherwise had little impact on sales or design before being kicked to the curb by Henry Ford II just a year and a half later. Many believe this decision to have been born from Iacocca's influence on Ford. Despite the drawback in his career, Knudsen soon found himself at the top of White Motor Company, an Ohio based truck manufacturer. Following his retirement in 1980 Volvo purchased White. Knudsen later returned to Detroit where he died of heart failure in 1998.
A biography of William Knudsen
Knudsen tells the tale of the immigrant bicycle mechanic who revolutionized American industry and buried the Axis powers with mass production. Norman Beasley presents the story of Signius Wilhelm Poul Knudsen, a young man who came to the U.S. with an unshakeable faith in American opportunity, an eye for efficiency, and twenty dollars in his pocket. Four decades later, that man would become Lieutenant-General William S. Knudsen, the mind behind America's production at the most crucial point in modern history. Without Knudsen, America, and indeed the world, might have faced a much darker future. Order the book here.