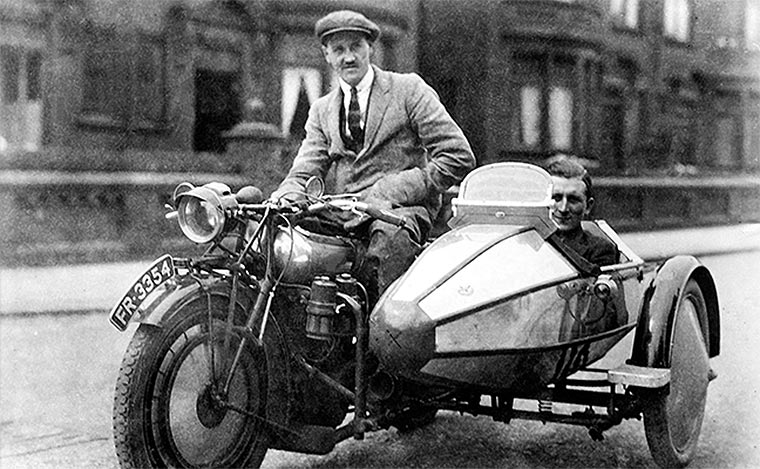 When motorcycle enthusiasts William Lyons and William Walmsley founded Swallow Sidecar Company on this day in 1922 they hadn't mentioned any intentions of getting into the automobile business. But as their sidecar business expanded, they purchased a large building that provided them space to offer auto repair, painting and upholstery work. They soon added coach building to their business. 
The first car they designed that sold in high quantities was the Austin 7 Swallow, introduced in May of 1927. This was a rebodied Austin 7 with coachwork by Swallow Side Car. It featured a two-tone color scheme and appeared similar to more expensive cars of the era, yet cost just £175. Some 3,500 Austin 7s were rebodied when production ended in 1932.
In 1933, after Walmsley sold his portion of the business to Lyons, Lyons began making cars under the name S.S. Cars Limited. In 1935 the name SS Jaguar appeared on one of the company's new cars for the first time. On March 23, 1945 shareholders in S.S. Cars Limited agreed to change the company's name to Jaguar Cars Limited.