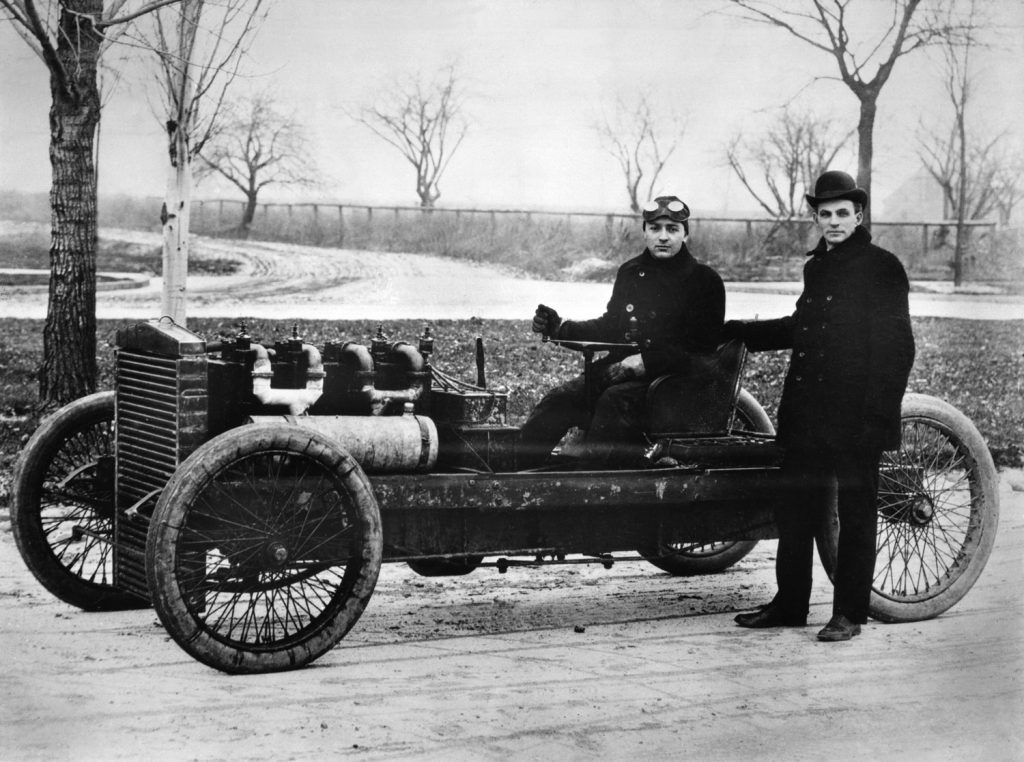 Before Henry Ford ever started the car company that would bear his name, he collaborated with a bicycle racer named Tom Cooper to build two racing cars in 1902. The vehicles were relatively interchangeable, both featuring a 1156 cu.in. (18.9 L) inline-4 engine that produced between 70 and 100 hp. Two weeks before their first scheduled race, the cars would not start. Fearing another failure and on the brink of losing his second car company, Ford sold his stake in them for $800 to Cooper and pioneering auto racer Barney Oldfield. However, being the marketing man he was, Ford retained rights to any publicity and promotions surrounding the vehicles.
Painted red and yellow and named 999 and Arrow, respectively, the bare bones cars would prove ferocious on the track. Oldfield won the first race he ever entered driving the 999, a five mile race called the Manufacturer's Challenge Cup. Henry's obsession with speed seemed like it may pay off, but it soon became deadly.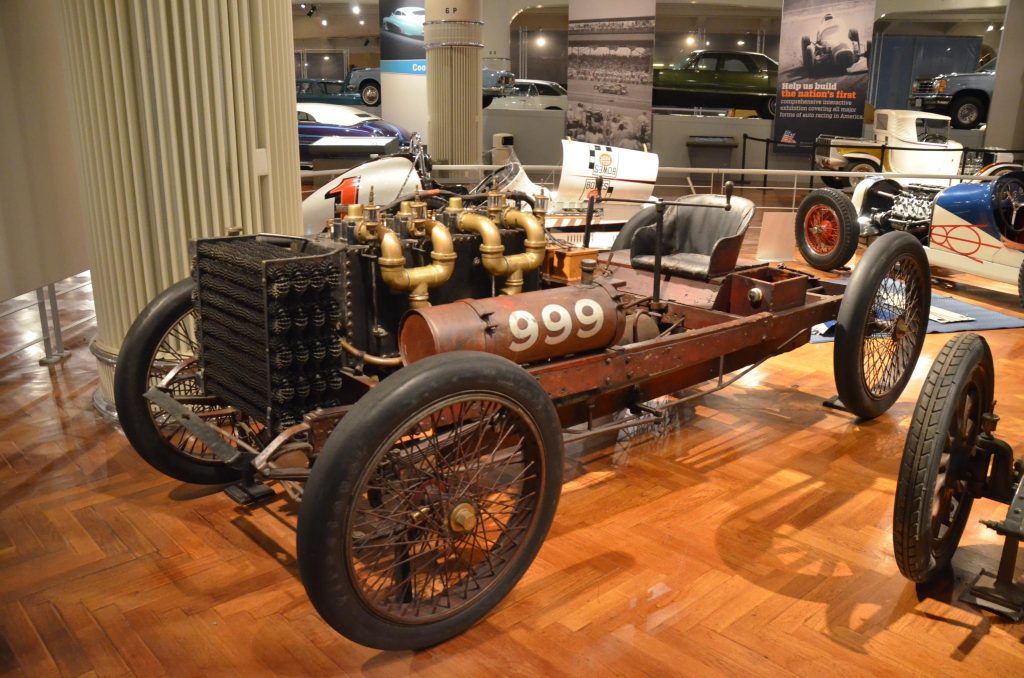 The car dubbed Arrow also had a successful career, until driver Frank Day crashed the car in September 1903, killing himself in the process. Following the wreck, Henry Ford bought the vehicle back hoping to capitalize on its existing publicity. He and his mechanics repaired it and dubbed it the new 999, as the original red car had been retired from the race track. Then on this day in automotive history in 1904, Henry took the 999 to New Baltimore, Michigan and drove the vehicle himself with mechanic Ed Huff at the throttle. The pair set a new automobile land speed record of 91.37 mph (140.05 km/h) on the ice over Lake St. Clair. At this point, the Ford Motor Company had yet to have its first birthday, but this success attracted new investors. Ford's achievements behind the wheel may be all but forgotten, but they helped him build a global car company.