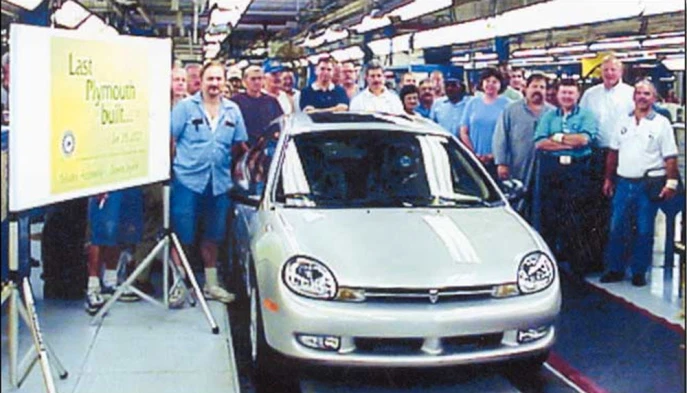 Chrysler introduced Plymouth in July of 1928 as its entry into the low cost auto market. It was an immediate success thanks to its affordability, a trait that allowed the company to carry Chrysler, Dodge and DeSoto through the Great Depression. By 1931 the brand peaked as the number three best selling car in the United States.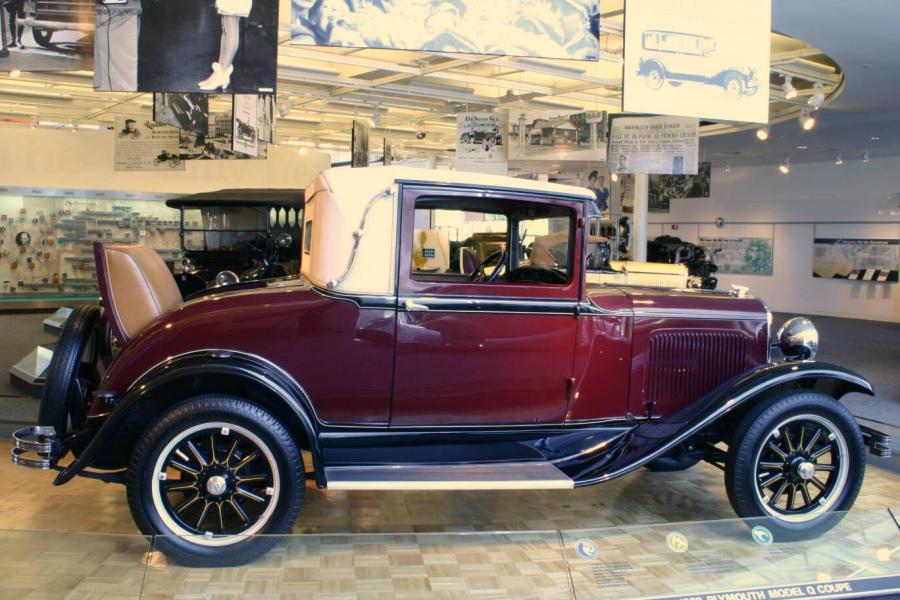 Following World War II, the low priced automobile and its Chrysler siblings spent $90 million to update designs. Marketing efforts for 1949's "Great New Plymouth" reveal a primary goal, make sure men can comfortably wear their hats. Ads read, "The American motorist is tired of having his hat knocked off every time he gets in or out of a car." Fastforwarding through a decade of chrome and fins and then some sudden downsizing, we hit the late 1960s. Like the late 1950s recession, sales started to slip as Plymouths became less and less unique, sharing features with other Chrysler products. A resurgence during the muscle car era brought plenty of new business. The introduction of powerhouses such as the 'Cuda, Road Runner and the NASCAR dominate Plymouth Superbird shined light on the division's potential once again. Unfortunately, the love wouldn't last forever.
The last Plymouth automobile
By the mid 1990s only four models were being branded as Plymouth: the Voyager minivan, Neon, Breeze and the unique Prowler. During this era sales rarely exceeded 200,000 units per year, leading to internal talks to scrap the brand. At the end of 1999 Chrysler made a formal announcement that it would discontinue the marque in the near future. They held true to their word. The final Plymouth, a silver Neon (pictured top), left the assembly line on this day in 2001.