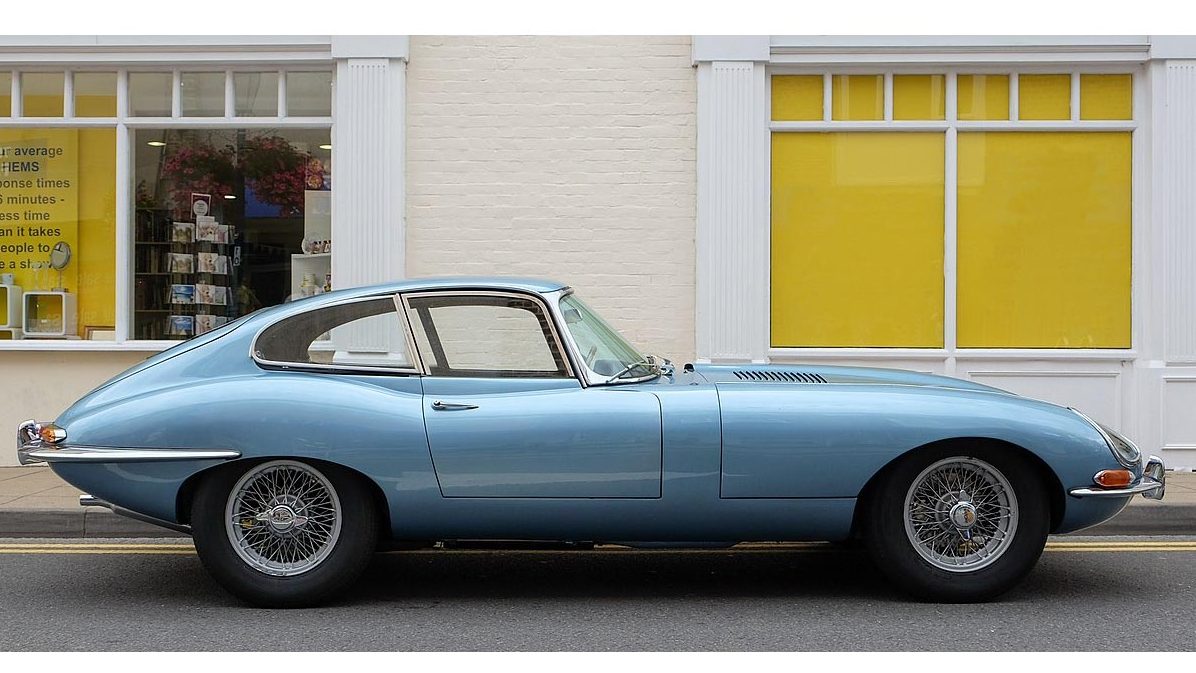 Upon its release on this day in 1961, Enzo Ferrari called the Jaguar E-Type "The most beautiful car ever made." When the grand-tourer hit the market it earned high remarks for its flowing lines and excellent performance, but it also scored well in value. Based on Jaguar's LeMans winning D-Type, which won the 24 hour race three years in a row, the E-Type incorporated racing bones with comfort, luxury and style. It's since been ranked by numerous historians, writers and publications as one of, if not the, most gorgeous car ever produced.
Jaguar E-Type Series 1
The first E-Type series featured a 3.8L inline six connected to a four speed gearbox. Jaguar claimed the 265 bho engine could push the vehicle to 150 miles per hour. The power and top speed remained the same when the engine size increased to 4.2L in October of 1964, but torque increased by 18 percent. Ultimately, the upgrade enhanced throttle response without having to downshift.
In 1966, a 2+2 version with a lengthened wheelbase debuted. If one so desired, and this author is not sure why they would, it could be had with an automatic transmission. Like its two seat sibling, it featured coil spring reas suspension with torsion bar front ends. All E-Types came equipped with four wheel power assisted disc brakes. Series 1 E-Types began receiving series two features near the end of production in 1968, birthing the unofficial Series 1.5. This included non-covered headlights and rocker dash switches instead of toggle switches. In total, 38,419 Series 1 E-Type Jaguars left the factory.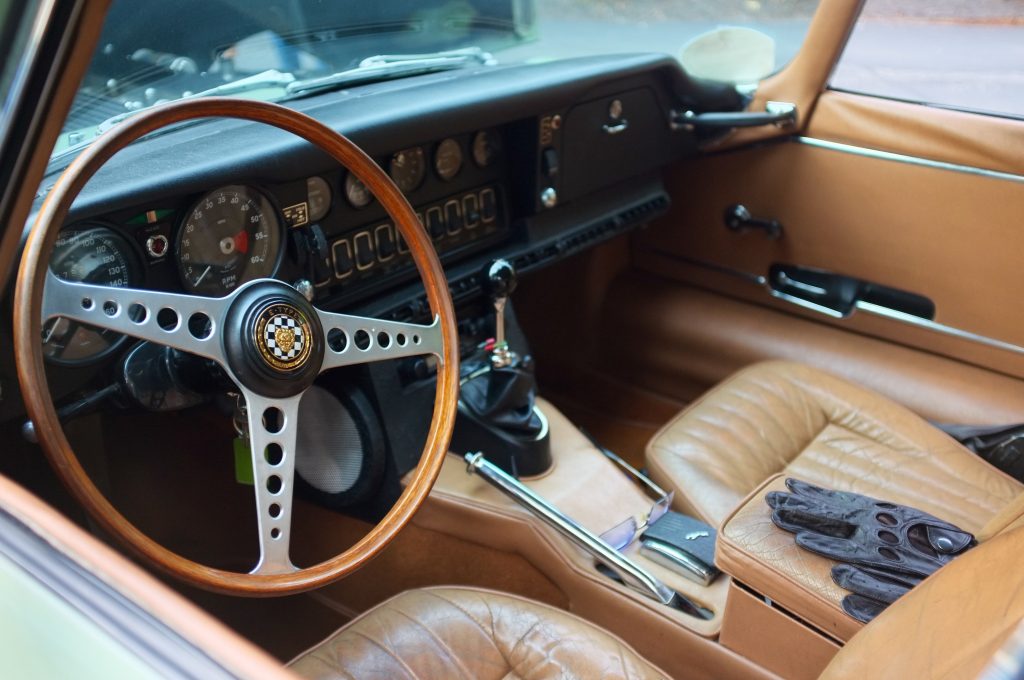 Jaguar E-Type Series 2 & 3
Jaguar built the Series 2 E-Type from 1968 through 1971. It largely incorporated a variety of US NHTSA mandates to improve automobile safety. Additional changes included a wrap-around rear bumper which saw the tail lights moved below it. An enlarged grille adorned the front, behind which sat two electric fans to improve cooling. Jaguar produced 18,809 Series 2 E-Types.
The Series 3 E-Type, the last of the bunch, rolled out of factories from 1971 through 1974. The biggest change came under the hood, where a 5.3L V12 replaced the 4.2L inline six. Sitting atop the 272 bhp V12 were four carburetors. The car now only came as a two seat convertible or a 2+2 coupe. A total of 15,287 Series 3 E Types left the factory, including 50 final editions, all painted black except one green car Jaguar built for a special, long standing customer. Those final cars left the assembly line in June of 1974