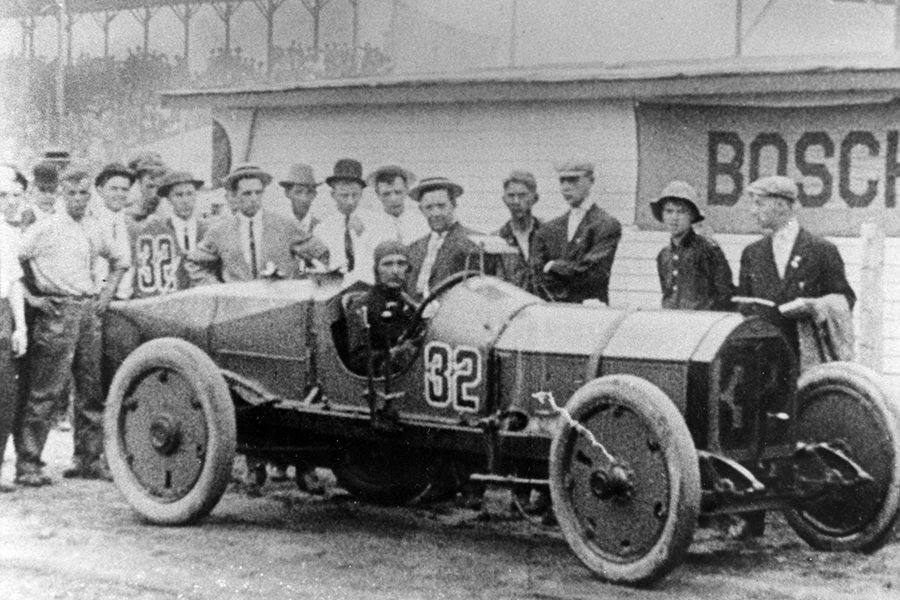 With more than 80,000 fans looking on from the grandstands of Indianapolis Motor Speedway and a $25,000 prize purse up for grabs, the inaugural Indianapolis 500 got underway on this day in 1911. Some figures state as many as 100,000 actually watched trackside as 40 drivers zipped around the Brickyard. Finally, after six hours, 42 minutes and 8 seconds, the checkered flag flew. Ray Harroun, driving his Marmon Model 32-based Wasp, took the victory, or so it seemed. A controversy was brewing.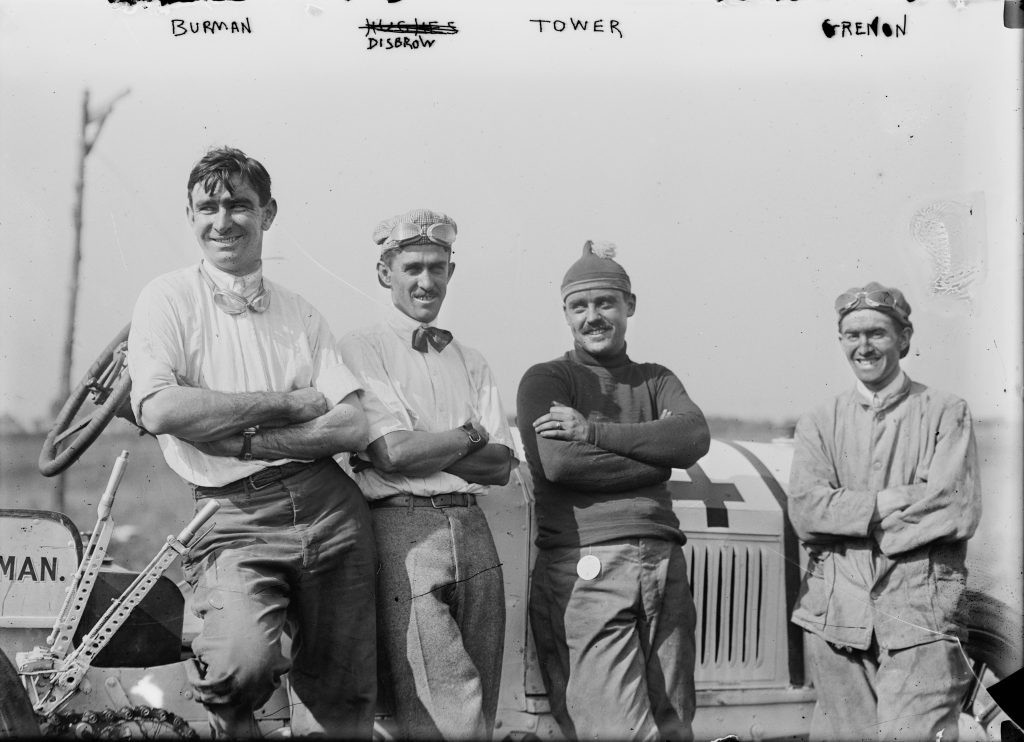 Harroun had outfitted his car with a rearview mirror, an invention of his own, which allowed him to be the only racer to compete without a riding mechanic. He was cited as a hazard on the racetrack due to this, as it was the mechanic's job to keep tabs on the oil pressure and inform the driver of approaching racers. Nonetheless, he made it onto the track. This device wasn't the only thing that caused some hardship for the winner of the inaugural race.
Who won the first Indy 500?
On Lap 87, a serious crash took place after a riding mechanic fell out of his car. (See above video at 08:17.) The wreck sent the scoring judges scrambling for their lives as cars piled up near their equipment. Driver Ralph Mulford, who started in the same row as Harroun and had also climbed toward the front of the pack, swerved his way through the melee, apparently without the judges noticing. This caused the judges to perhaps knock him down a lap. Mulford's team tried to protest at the end of the race, maintaining that Mulford was one-third of a lap ahead of Harroun. After officials spent a night trying to analyze faulty scoring stats, it was announced Harroun was still the winner.