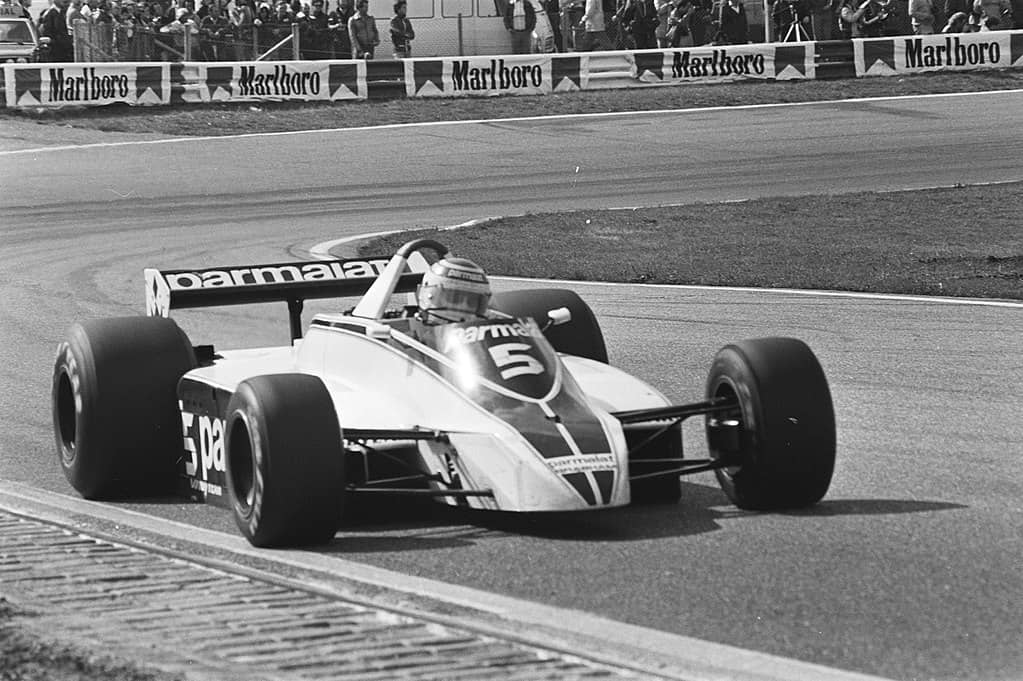 On August 17, 1952, a legend was born in Rio de Janeiro, Brazil – Nelson Piquet Souto Maior. A name synonymous with speed, skill, and determination, Nelson Piquet etched his mark in the annals of Formula One history. With a career spanning over a decade, Piquet's journey from karting champion to three-time World Drivers' Champion is a tale of perseverance, passion, and unwavering commitment to his craft.
Early Years and Unveiling Talent
Born into a world that would eventually become his playground, Piquet's journey to motorsport greatness was anything but conventional. A brief tryst with tennis initially caught his attention, but it wasn't long before the allure of the racetrack became too strong to resist. The young Brazilian discreetly transitioned to karting, hiding his newfound passion from his father to avoid disapproval. The karting circuits soon became his proving grounds, leading him to the Brazilian national karting championship titles in 1971 and 1972.
Nelson Piquet Becomes a Rising Star in Europe
Fueled by the need to conquer new horizons, Piquet heeded the advice of fellow Brazilian racing legend Emerson Fittipaldi and set sail for Europe. His debut in Formula Three in 1978 was nothing short of spectacular, as he shattered Jackie Stewart's long-standing record for the most wins in a single season. Piquet's raw talent and fearless approach to racing were evident, paving the way for his inevitable entry into the pinnacle of motorsport – Formula One.
Formula One Odyssey
Piquet's arrival in the world of Formula One was met with eager anticipation, and he did not disappoint. In 1978, he made his debut with the Ensign team and quickly moved on to race for McLaren and Brabham. It was with Brabham that Piquet truly came into his own. In 1981, he secured his first World Drivers' Championship title, demonstrating his ability to consistently outperform his competitors.
Piquet's career was marked by both triumphs and trials. While 1982 was marred by engine unreliability, he roared back in 1983 to clinch his second championship. The rivalry with teammate Nigel Mansell during the late '80s added drama to Piquet's story, culminating in his third and final championship win in 1987. The heated battle with Mansell strained their relationship, but it showcased Piquet's unyielding determination to come out on top.
Final Laps and Legacy
Piquet's journey in Formula One wasn't without its share of twists and turns. His move to Lotus in 1988 marked a decline in his form, but it didn't overshadow his previous achievements. Piquet's eventual switch to the Benetton team in the early '90s saw him claim three more victories before he gracefully retired from the sport.
Retirement from Formula One didn't quench Piquet's thirst for speed. He ventured into the world of sports car racing and even tried his hand at the illustrious Indianapolis 500 for two years. Piquet's legacy extends to his sons, Nelson Piquet Jr. and Pedro Piquet, both accomplished racing drivers who carry forward the family name with pride.
Today, Nelson Piquet Souto Maior enjoys a well-deserved retirement, running successful businesses in his homeland of Brazil. His indomitable spirit, strategic brilliance, and unwavering dedication to the sport have left an indelible mark on Formula One's history. As fans of motorsport, we continue to celebrate the achievements of this Brazilian dynamo whose legacy will forever be etched in the heart of racing.