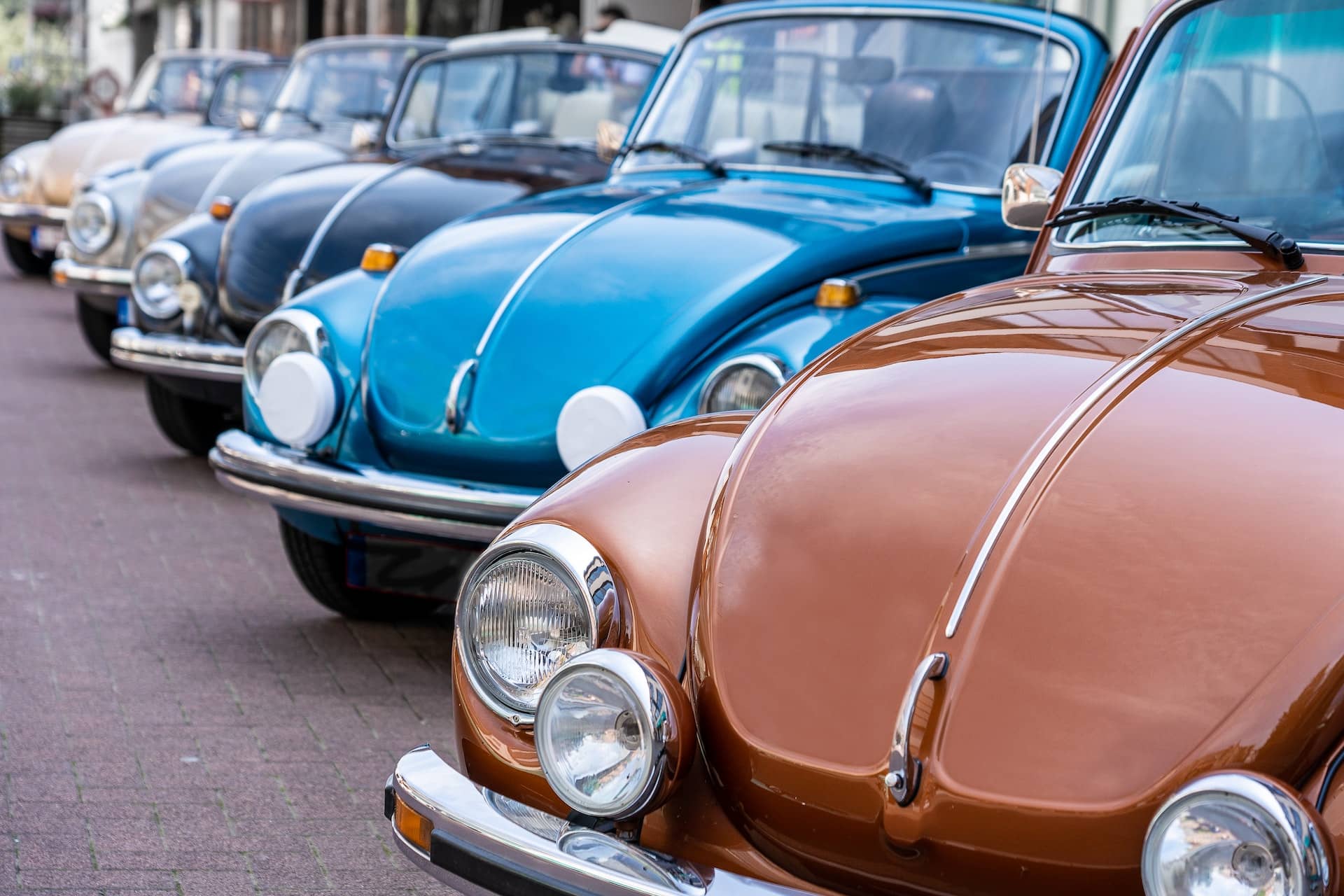 There are few cars in the world as instantly recognizable as the Volkswagen Beetle.
But more than being recognizable, the Beetle is a remarkably beloved car. It's nostalgic, it's beautiful, and people seem to adore it no matter how often it insists on breaking down or coughing up clouds of noxious fumes.
Over the years, the Beetle has reached iconic status. The humble bug has featured in a number of international films and ad campaigns and even became a symbol during major political and cultural shifts. So how did the People's Car become such an icon, and what is its connection to pop culture?
We're going to look at the history of the VW Beetle before diving into its cultural influence, reflecting on its most prolific historical moments and what drove it to the iconic status it still sits comfortably at today.
The Origins of the VW Beetle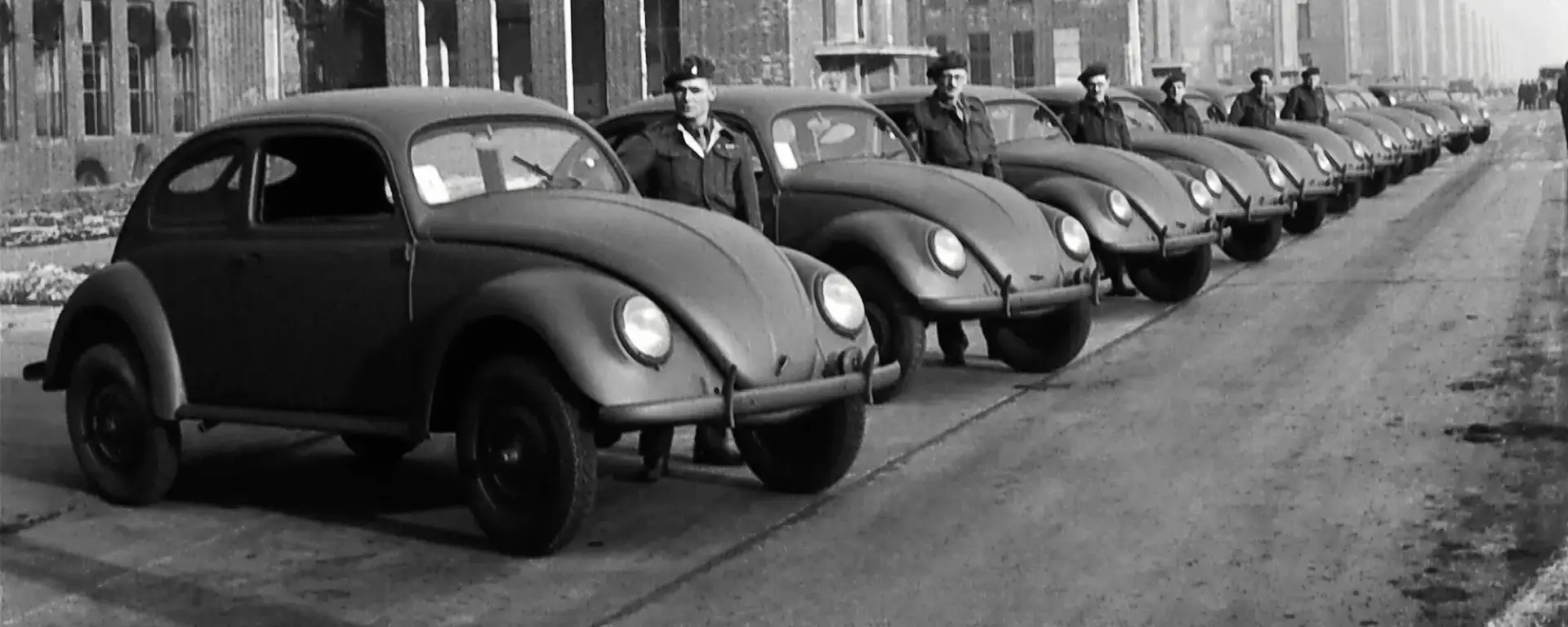 The Volkswagen Beetle may be one of the best examples of successful rebranding of all time. If you've done any research on the origin of this iconic little car, the most common thread you'll come across is overwhelmingly Nazi-dominated.
The story goes as follows. Just before WWII, Adolf Hitler opened a VW factory in lieu of a plan to equip German families with simple, cheap cars. But after producing just 210 VW Beetles using slave labor, his priorities shifted to military vehicles, thus ending his tie to the Bug.
And this is, for the most part, completely true.
But contrary to this widely held belief, it was not actually Hitler that produced the original Beetle design, but rather Béla Barényi—a Hungarian engineer who came up with the concept over a decade prior, in 1925 (at the age of 18, no less).
Barényi doesn't get nearly as much recognition for this achievement as he should, perhaps because his story isn't as sensationalist as others.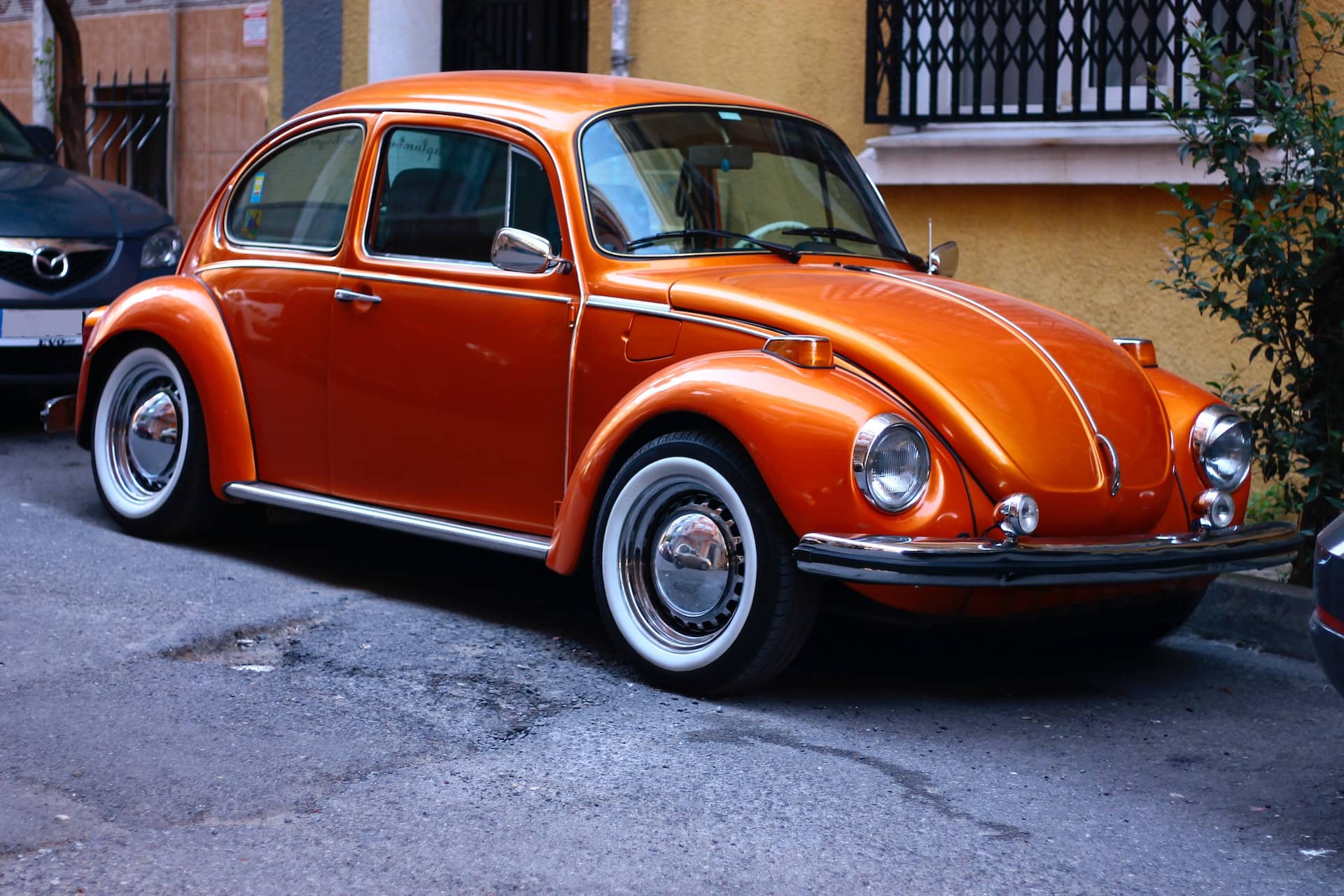 But this talented young engineer was responsible for the first drafts of the VW Beetle, despite receiving very little credit for them. He even went on to design and produce a number of other automotive inventions, particularly with regard to physical safety.
Barényi patented the collapsible steering column, several crash protection mechanisms, and even developed the concept of crumple zones.
All in all, diehard Beetle lovers can rest assured that although this special vehicle was popular in Germany during WWII, its intellectual father was, in fact, a very nice Hungarian man whose passion was developing technological innovations designed for human safety and protection.
What Is The Connection Between VW Beetles and Pop Culture?
Fast forward a few decades, and the VW Beetle has become one of the most popular automobiles on the market. So how did it get there? Well, there were a few factors.
1. 1960s counterculture symbolism
In 1955, the one-millionth Beetle came off the production line, and just five years later, the peak Beetlemania years began.
And funnily enough, this was, in part, because of another kind of Beatlemania. After John Lennon, Ringo Starr, George Harrison, and Paul McCartney featured a yellow Beetle in their first film, The Love Bug (1968), this small but mighty little car skyrocketed to international fame.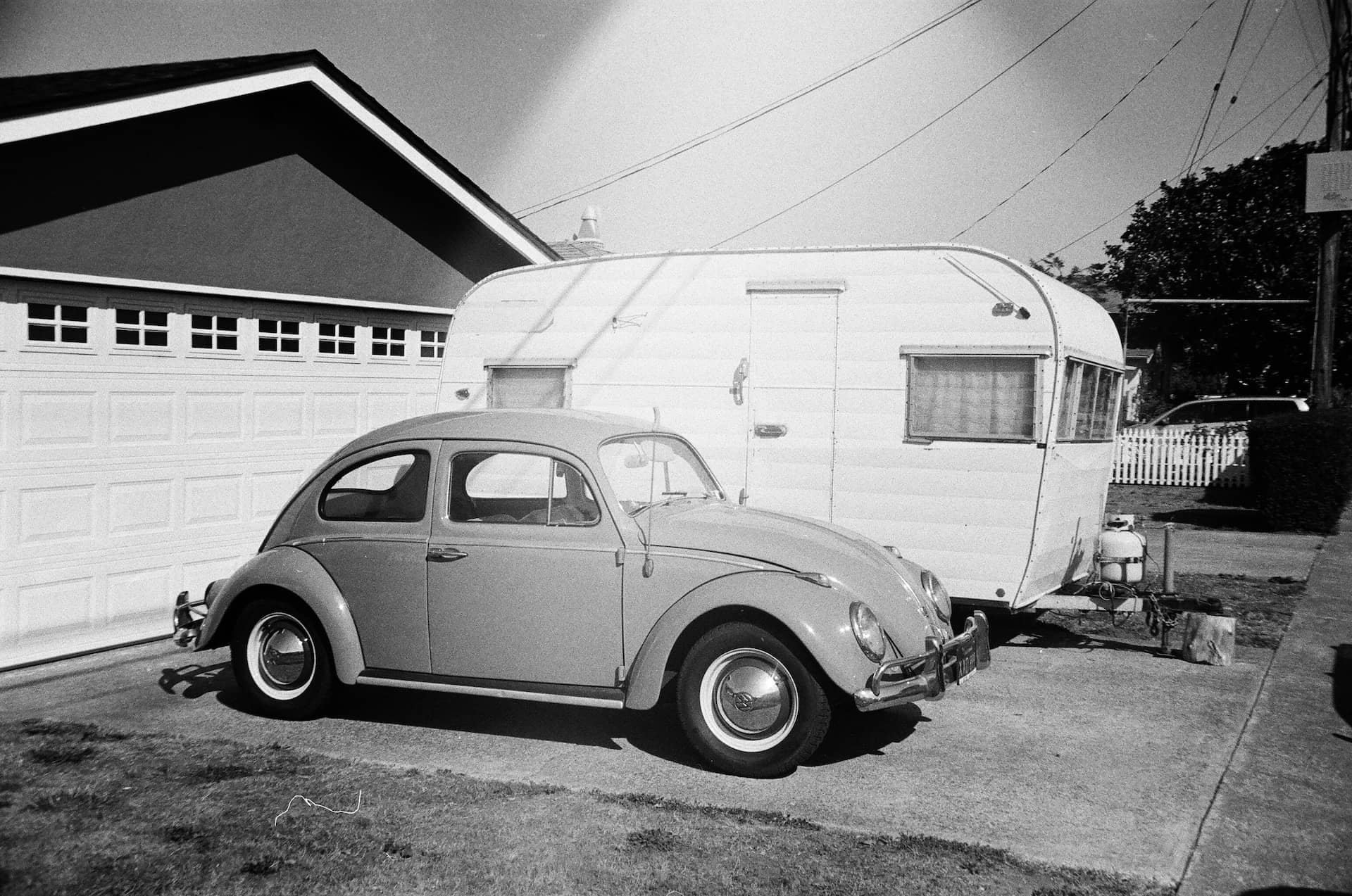 For Western cultures at the time, there was a major shift in attitude towards things like drugs, music, sexuality, and politics. Students protested against the Vietnam War, the Civil Rights Act was signed into law, the consumption of psychedelics hit an all-time high, and miniskirts became socially acceptable. Things were changing!
It's often during major cultural moments like these that society develops strong attachments or associations with certain trends, items, or inventions. And in the 1960s, VW Beetles were one of them. It served as a symbol for outcasts, rebels, hippies, and counter-culture aesthetics.
2. Memorable and quirky advertising
Volkswagen's approach to advertising has also played a role in its global reach and cultural phenomenon. One example is the brand's 1959 "Think Small" campaign, in which the Beetle's unique design was expressed through small, simple episodes that demonstrated its distinctive and innovative engineering design.
To this day, the advertisement is considered one of the most memorable and impactful campaigns of its time.
3. Igniting creativity across the globe
Another aspect of pop culture that the Beetle was able to infiltrate was the modern art scene.
You can see examples of both VW-inspired art and VWs used as canvases themselves over the past few decades of art history. Many Beetle and VW bus owners enjoy the art of custom painting their vehicles, making them even more colorful and unique.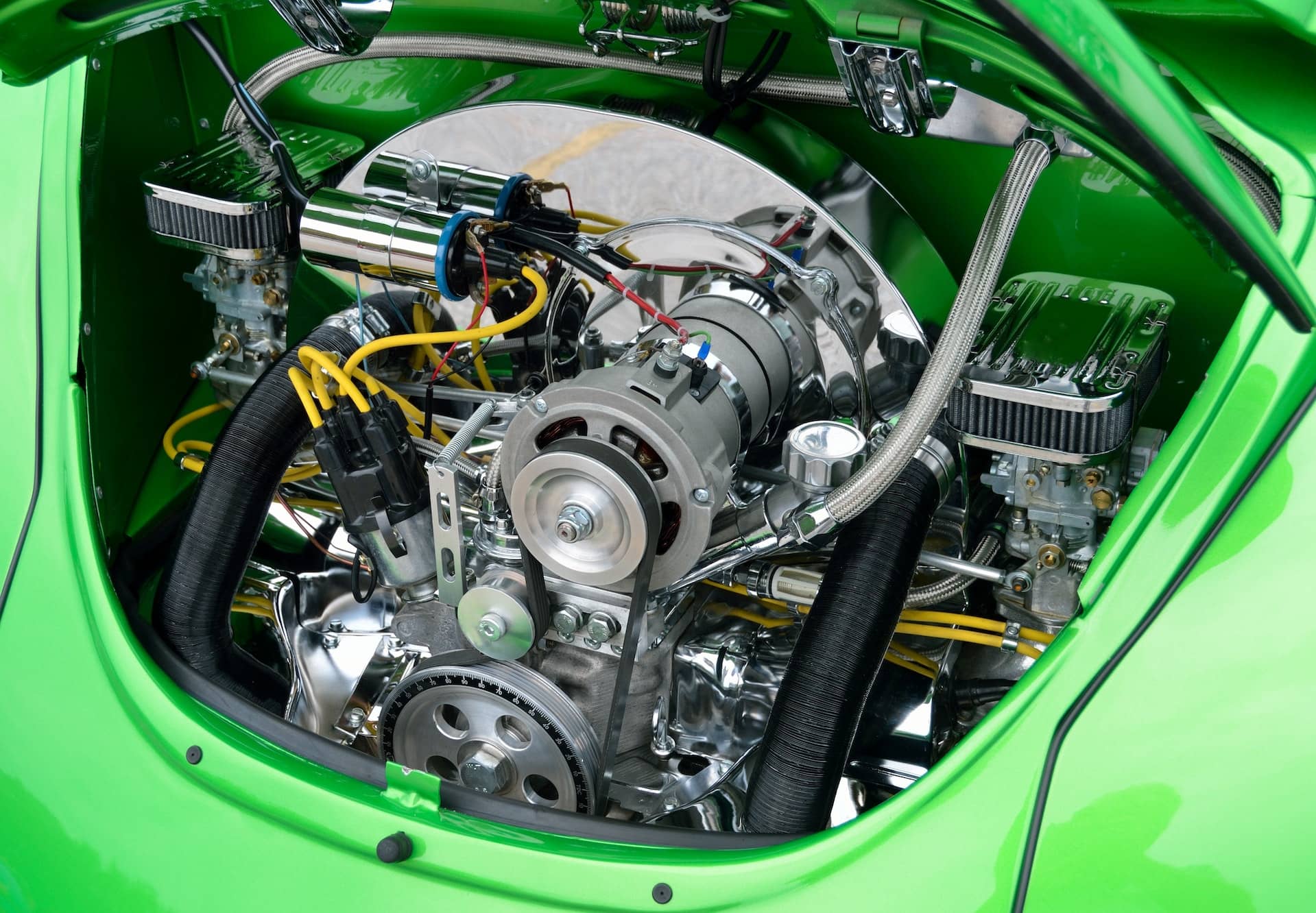 The fact that these Beetles and buses are easy to fix, have parts readily available, and are relatively cheap to run also made them a desirable option for artists. Creatives had the freedom to attend festivals and events and ensure their artistic endeavors are seen by as many people as possible.
There is also a lot of art being made about VW Beetles. The symbol alone in gaudy, psychedelic colors is a common occurrence in many galleries and shows, often in a distinctive Warhol-esque style. The car has served as an inspiration for many artists around the world.
One particular example is that of graffiti artist Keith Haring, who famously created a range of Volkswagen-themed paintings throughout his career. He says he was inspired by the colorful, bright, and whimsical designs of both the VW Beetle and bus.
4. Movies, models, hippies, rockstars… and serial killers – the Beetle has been loved by all
It wasn't just the Beatles that made the Beetle the pop culture icon that it is today. There were many famous—and sometimes infamous—people that drove, featured, and captured great footage of being in these memorable vehicles. Just some of the notable folks that love these cars include:
● Jay Leno
● Heidi Klum
● Ted Bundy
● Jerry Seinfeld
● Brian Blade (Joni Mitchell's drummer)
In addition to having some significant owners, the VW Beetle was also featured in a number of international blockbusters, including Herbie Rides Again (1974), Herbie: Fully Loaded (2005) Transformers (2007), and Austin Powers: The Spy Who Shagged Me (1999).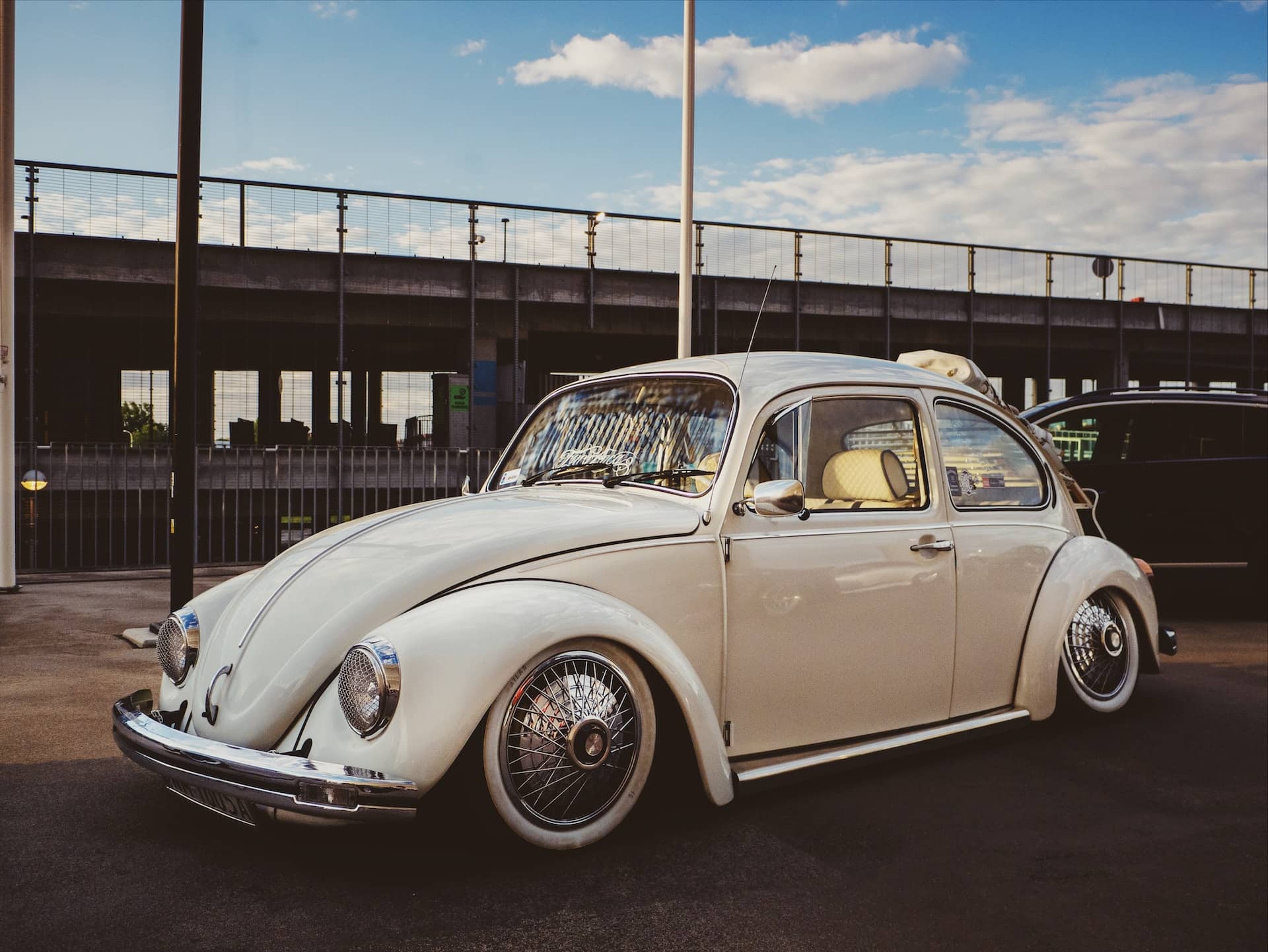 A Pop Culture Icon That May Never Die
Manufacturing of the Volkswagen Beetle may have ended in 2019, but the legend of the car that outsold the Ford Model T lives on. The Beetle's cultural influence has been so strong it's almost impossible to measure the full impact it has had on modern culture.
From pre-WWII Germany to famous artists, travelers, and muses found across the globe, one thing is for sure: the "People's Car" has truly lived up to its name. And we wouldn't have it any other way!