William Durant and Louis Chevrolet officially found the Chevrolet Motor Company on this day in 1911. Those also involved with the creation of the company include William Little, James Whiting and Louis' brother Arthur Chevrolet. The following year the Chevrolet Classic Six started rolling our of the their Flint, Michigan factory, priced at a whopping $2,500 each. In the early years, Durant and Chevrolet disagreed about the types of vehicles the brand should make, sporty cars versus luxury cars. This argument pushed Louis to sell his share of the company in 1914 to return to racing. That same year Chevrolet began production of the Royal Mail roadster that sold for a more reasonable $750. They also offered the Baby Grand touring car with costs between $875 and $1475. Sales began to take off.
Durant buys his way back into GM
In May of 1918, less than 7 years after Chevrolet is founded, the company would become a part of General Motors, but the deal is not so straightforward. See, Durant had founded GM about a decade earlier, but when profits began to fall, the board gave him the boot. GM stockholders blamed the loss on Durant's wild spending and acquisition habits and forced him out of the company in 1910. By the end of the next year Durant had teamed up with auto racer Louis Chevrolet to form Chevy. Many historians believe Durant intended from the beginning to use his new automaker to retake control of General Motors. How did he do it? In 1916, using profits from Chevrolet sales, Durant purchased a controlling share of General Motors. He made himself president of the company and merged Chevrolet into General Motors as its own division.
Chevrolet History Milestones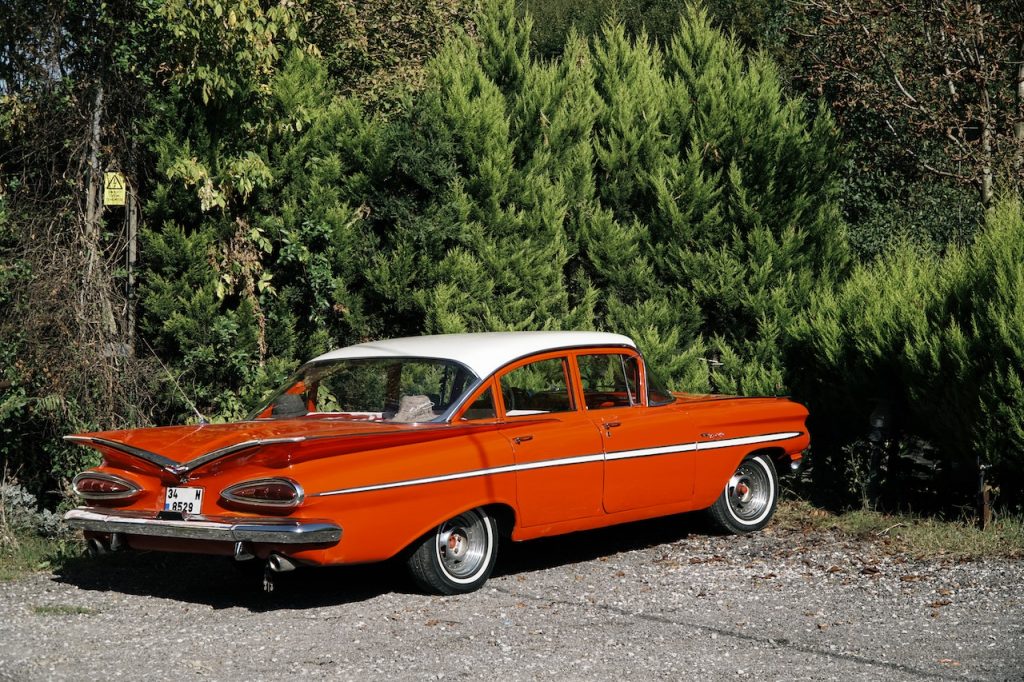 1918: Chevrolet introduces its first V8 model, the Series D
January 1921: General Motors management recommends discontinuing Chevrolet.
1929: The Chevy "

Stovebolt

" overhead-valve inline six-cylinder engine is introduced
June 30, 1953: The

first production Corvette

rolls out of the factory.

November 23, 1954

: A gold 1955 Chevrolet Bel-Air is produced, marking the 50 millionth GM car
Model year 1960: Chevrolet introduces the

Corvair

Model year 1967: The

Chevrolet Camaro

debuts as the company's response to the Ford Mustang.
1969: The Chevrolet Blazer debuts
1972: The Chevrolet LUV, a badge engineered Isuzu truck, debuts
1985: In response to Chrysler's minivan, Chevrolet releases the Astro van.
2003: Chevy introduces the

Chevrolet SSR

, a retro convertible pickup.