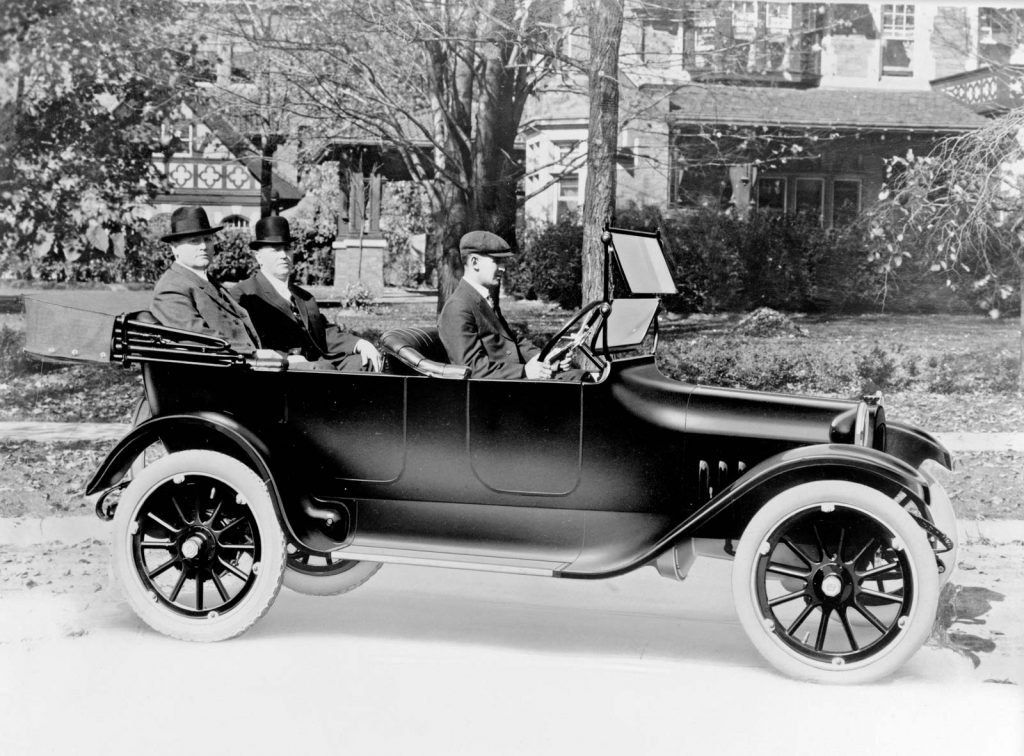 After finding massive success as a partsmaker in Detroit's blossoming auto industry in the early 1900s, the Dodge Brothers, John and Horace, signed a deal to build parts exclusively for Ford. Since Henry Ford didn't have the capital to pay them directly for their services, he awarded them $10,000 in Ford Motor Company stock. As the brothers produced engines and other parts for the new Ford Model T starting in 1908, Ford's success amplified their own wealth beyond their wildest dreams. However, the two were not content building other peoples' cars. In July of 1914, the pair produced their last Ford part and went all in on building a vehicle with their name stamped on it. Just a few months later, on this day in 1914, the first Dodge car built for production purposes rolled out of their Hamtramck factory. It proudly carried a Dodge Brothers badge on its radiator.
By the end of 1914 less than 250 all steel Dodge Brother touring cars, the first all metal production vehicles, had been build. The new car cost featured a highly engineered L-head 4 cylinder engine and rode on a 110-inch wheelbase. When new, it went for $785, about $22,000 in 2022. The meager production numbers at the end of 1914 hardly foreshadowed the success they would find. By the end of 1915, after introducing a roadster model, more than 45,000 Dodge Brothers car would be on the road. This set a new record for highest production for a car company's first full year and made them the third biggest automaker in the country.
What happened to the Dodge Brothers?
In 1919 Henry Ford was able to purchase the Dodge Brothers' remaining Ford stock shares for $25 million. Adding the $5.4 million from dividends and $1.7 million from contract profits, all in they earned $32.1 million off their original $10,000 investment in the company. Unfortunately, they would not live to enjoy the wealth for long.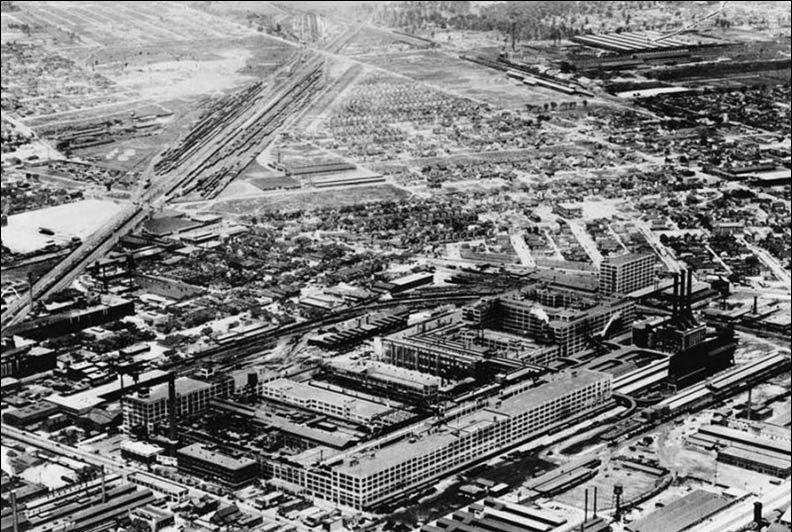 In 1918 a flu pandemic was sweeping the nation. The disease did not care about wealth, as John Dodge found out. He contracted the disease and died in January 1920. Horace fell sick with the flu the following December and suffered a similar fate. With John and Horace dead, their widows were given control of Dodge Brothers Inc. In 1925 the women penned a deal to sell the company to Dillon, Read & Co, investment bankers, for $146 million, about $1.7 billion in 2020. Only three years later the company sold again, this time to Chrysler, where it remains today as part of Stellantis..