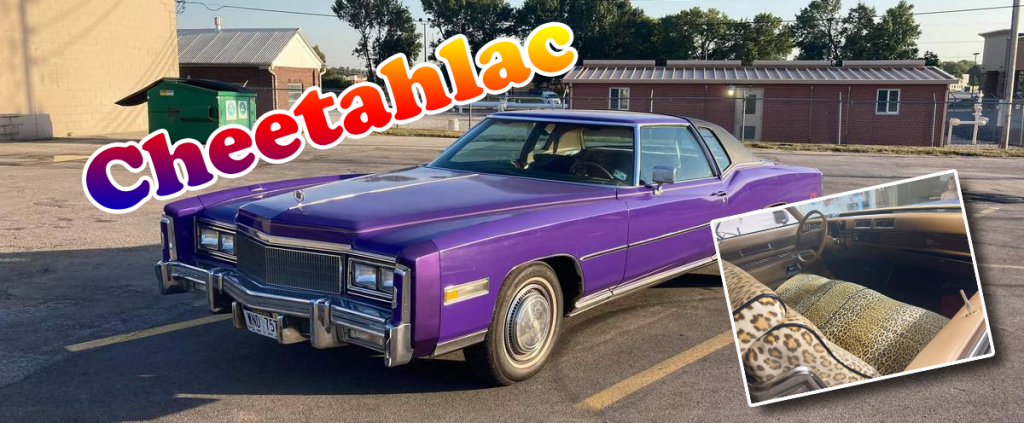 What's got purple paint, cheetah print interior and a V8? Alright, it's not much of a riddle since you clicked on the picture to get here, but come on! Check out this 1977 Cadillac Eldorado for sale on Craigslist in Omaha, Nebraska (Go Huskers!) for $6,295. While I probably wouldn't bat an eye at most late 70s Caddys, this thing sure is striking. Unfortunately the seller doesn't say too much about it or provide nearly enough pictures of this, uh, beauty, but let's see what we can decipher.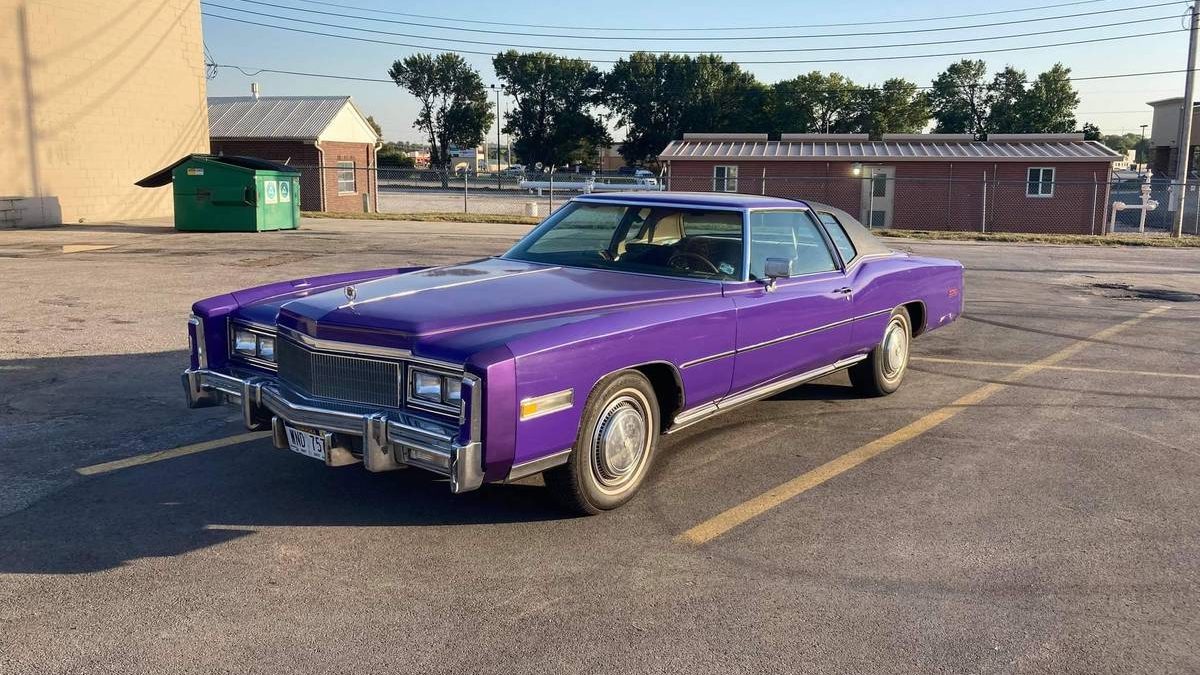 What's a pimpmobile?
Sure, the purple paint is what first got my attention, but the cheetah print interior on this Eldorado kept me from surfing away. Based on the ad, it is hard to tell if the current seller did the car up like this or if it has some history that isn't shared. In either case, I'm interested. One can't help but be conjure up the term pimpmobile when they see this whip. While I'd prefer not to use the word, just look at it.
Besides, Oxford dictionary defines pimpmobile as, "a large ostentatious car…" Head over to Wikipedia, and the user generated definition hits the nail on the head with this Caddy. It reads, "A pimpmobile is a large luxury vehicle, usually a 1960s, '70s or '80s-model Lincoln, Cadillac, Buick or Chrysler vehicle, that has been customized in a garish, extravagant and kitsch or campy style. The style is largely an American phenomenon."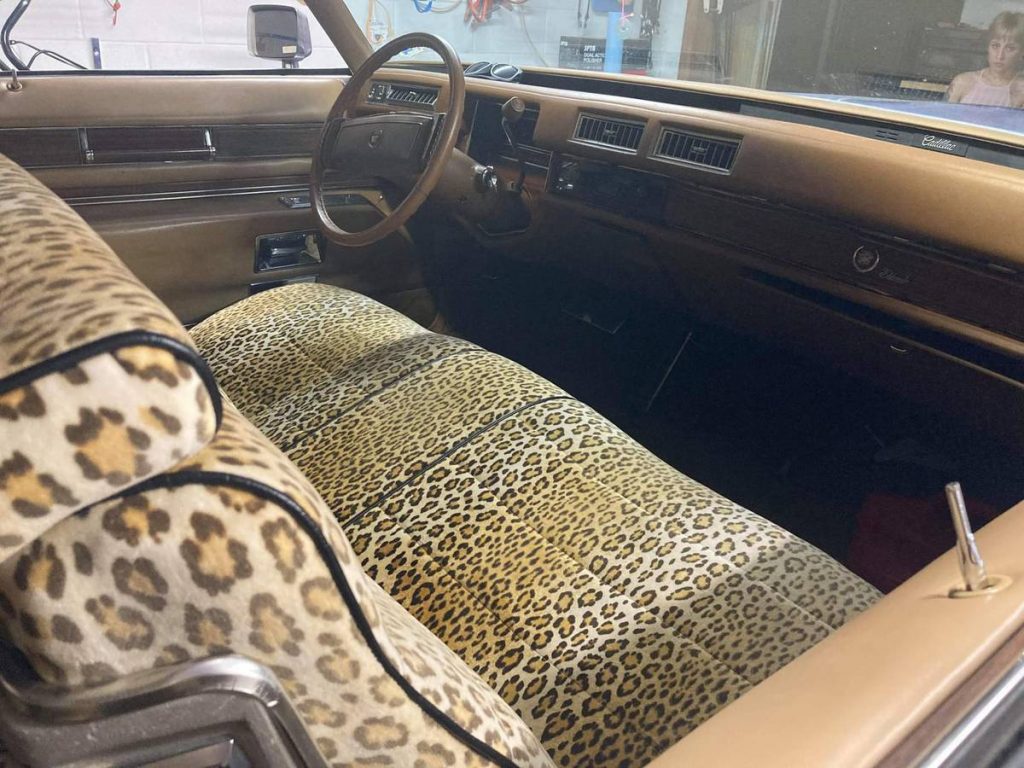 History of the Cadillac Eldorado
This 1970s Cadillac fits the bill. But besides purple paint and cheetah print interior, what else does this Eldorado have to offer? Since the name first appeared on a Cadillac for 1953, it's always been at or near the top Cadillac's lineup. Starting in 1967, the Eldorado became a front-wheel-drive car and would stay that way until its demise in 2002.
By the time this 1977 Cadillac Eldorado rolled off the assembly line, the nameplate had entered its ninth generation. For this model year, the Eldorado received a new grille, some changes to its lighting and the Eldorado script on the fenders turned into block letters. Additionally, GM, like most US automakers, dropped all convertibles from its lineup that year due to increasingly strenuous safety regulations.
Under the hood of this Cadillac is probably a 425 cu in. V8 that makes about 180 horsepower. This engine replaced the 500 cu in block that found its way into 1970-1976 models. The engine connected to a three speed automatic transmission, and together they moved the nearly 5,000 pound luxury road yacht down the road. The seller of this Cadillac claims it runs good and drives like a dream. They've also added a new AC system, making cruising even more enjoyable. They do note that it needs exhaust.
Would you buy this Cadillac?
This Cadillac Eldorado for sale in Omaha is priced at $6,295, which is about a grand over NADA Guides' low retail value. Average prices are marked at just under $10,000 and high prices around $15,000. If this Cadillac is as in as good of shape as the seller claims, this doesn't seem like a bad deal. Considering the seller claims they've dropped $9,000 on this custom Cadillac, they've already moved this project along quite a ways. So, is this a cruiser or a loser?