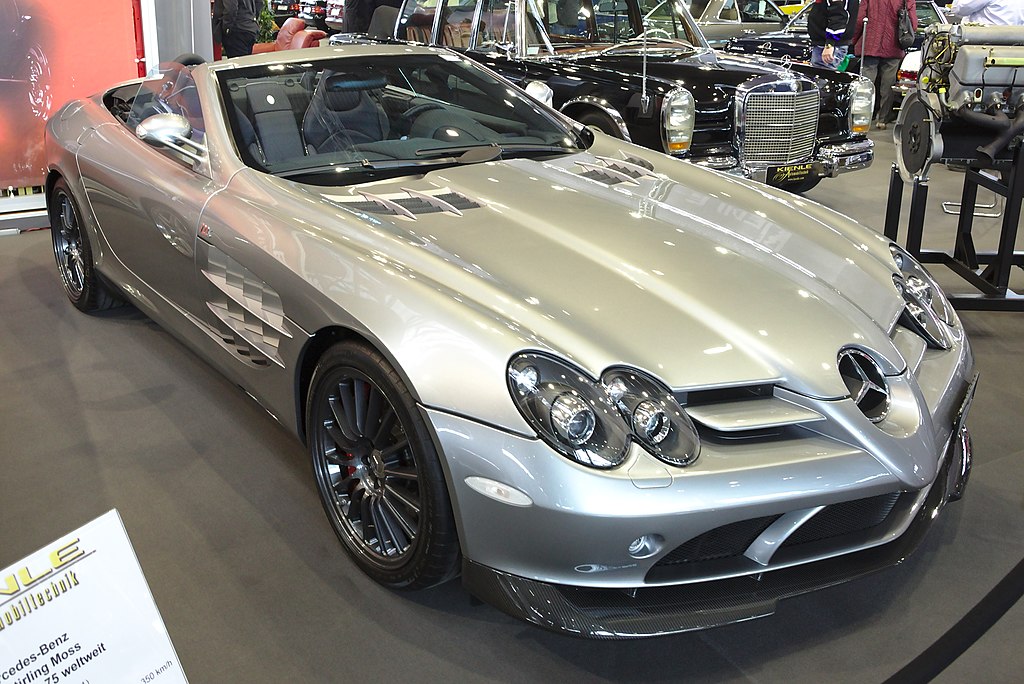 Just as McLaren was becoming the favorite to win the driver and constructor F1 titles in 2007, Mercedes-Benz announced the release of a roadster edition of its SLR McLaren on this day in 2007. The car would hit the market the following September for a cool £200,000. 
The roadster offered astonishing performance for a road-going car. It was built in the same factory as its F1 racing siblings, which allowed for a pleasant mix of F1 technology and the expected comfort features of a true touring car. Carbon fiber can be found throughout the car as a main ingredient, including its body, carbon fiber enforced disk brakes and carbon suspension components. Its AMG V8 kompressor engine produced 626 hp, pushing the car to a top speed of 332 km/h (206 mph). 
At the end of the Formula One season, it was Ferrari who claimed the driver and constructor titles. Mercedes-McLaren drivers did finish in second and third. In any regard, Mercedes had a winner on their hands with their new roadster. A total of 2,157 roadster and coupes left the factory between 2005 and 2009.