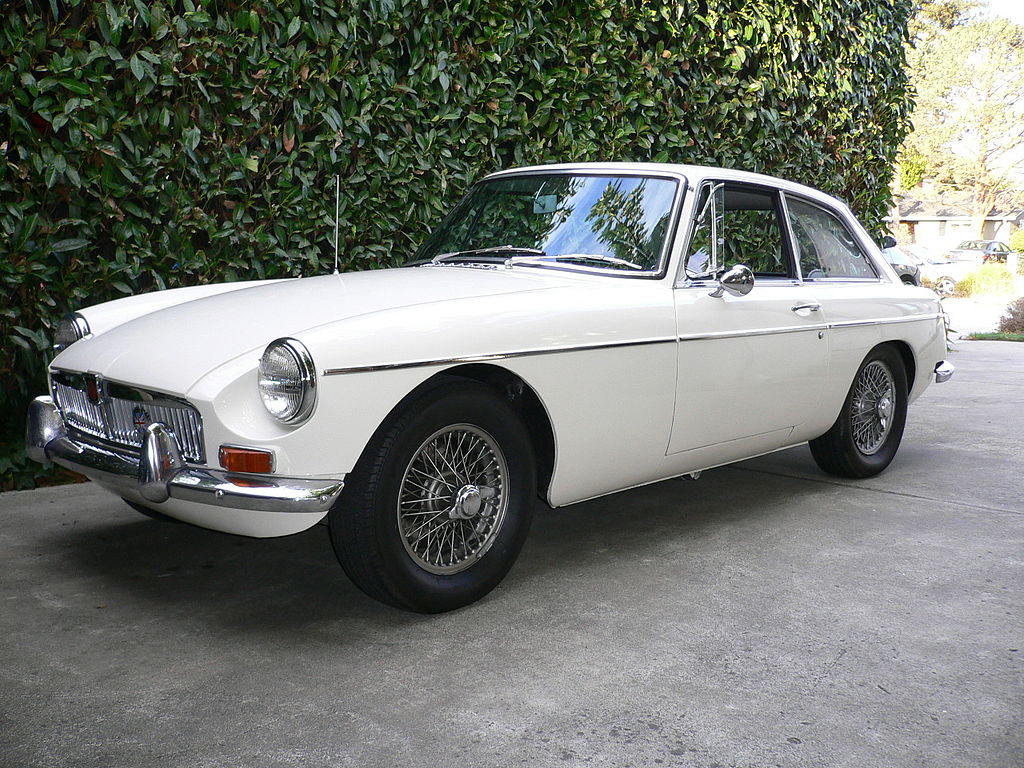 MG released the unitary construction MGB in 1962, replacing the seven year old MGA. While it didn't feature the traditional body and frame assembly of its predecessor, the two cars did share many components. The brakes and suspension are traced to the MGA, while the four cylinder B-Series engine dates to the late 1940s. The MGB essentially wrapped company highlights of the of the past 15 years into a slim new package. MG achieved real design innovation on this day in 1965 with the release of the MGB GT for the next model year.
The MG MGB GT offered a new cabin design by Pininfarina that combined the utility of a station wagon with the sportiness of a hatchback. The 2+2 seating increased capacity by two compared to its roadster sibling. While the GT was slightly slower off the line than the drop top, it had a faster top speed at 105 mph, 5 mph more than the two seater. Improved aerodynamics earn the credit for the bump on the speedo.
MGB GT V8
A V8 option appeared in 1973, featuring an aluminum 3.5 liter Rover block. A version of the same engine appeared in the 1961–1963 Buick Special and Oldsmobile F-85 and the 1961–1962 Pontiac Tempest. At the time it weighed in as the lightest mass-production V8 at 318 pounds undressed.
Production of the MGB GT V8 lasted through 1976. The GT reached the end of the line in 1980, along with the roadster. A heavily modified version, known as the MG RV8 appeared in 1993 with only 2,000 examples leaving the assembly line before the MG F replaced it.