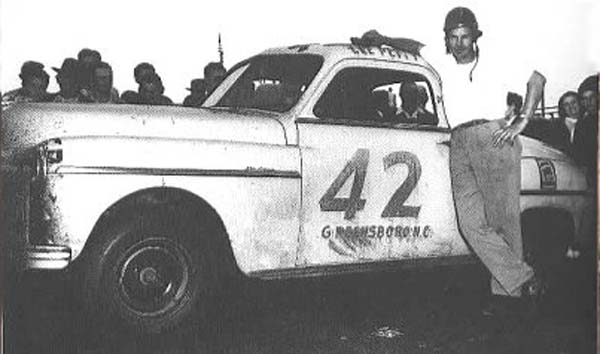 The patriarch of the Petty racing family, Lee Arnold Petty, was born on this day in 1914. Petty got a late start in racing, first taking the wheel in professional competition at age 35. Soon after getting a taste for the dirt, he participated in the first sanctioned NASCAR race at Charlotte Motor Speedway. His beginnings did not foreshadow the success he would find on the track. During that race on June 14, 1949, Petty drove a 1948 Buick Roadmaster that he borrowed from his neighbor. He informed the neighbor that the prize money he'd earn would cover any damages the car may incur during the race. Petty rolled the car.
Petty rose to fame in the 1950s and 1960s as one of NASCAR's early superstars, even winning the inaugural Daytona 500 in 1959. During his NASCAR career he would rack up three Grand National Championships, in 1954, 1958 and 1959.
The wreck the ended Lee Petty's racing career
Petty's top level NASCAR career came to an end after a wreck during a qualifying race for the 1961 Daytona 500. He and Johnny Beauchamp, whom he beat by inches to win the first Daytona 500, sailed through the guardrail. Their cars tumbled, leaving Petty lifeless, as recalled by his son Richard. After a four month hospital stay, doctors advised him to stay off the track. Being Lee Petty, he sporadically showed up to competitions until officially retiring after a race at Watkins Glen in 1964. Beauchamp, suffering head and neck injuries, never returned to NASCAR competition. Watch the Lee Petty wreck below.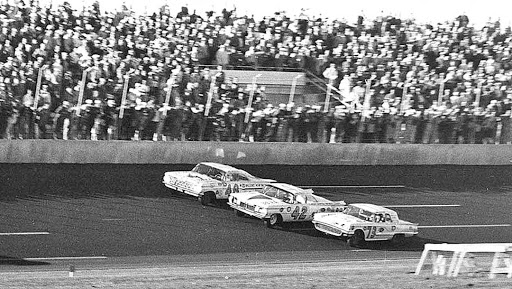 Lee Petty is father to Richard Petty, and grandfather to Kyle Petty and Ritchie Petty. He's also great-grandfather to Adam Petty, who became the first fourth generation driver in NASCAR. Adam sadly died during a practice session crash at New Hampshire International Speedway in 2000. Lee Petty passed away just three days after Adam's Winston Cup Series debut at the age of 86.