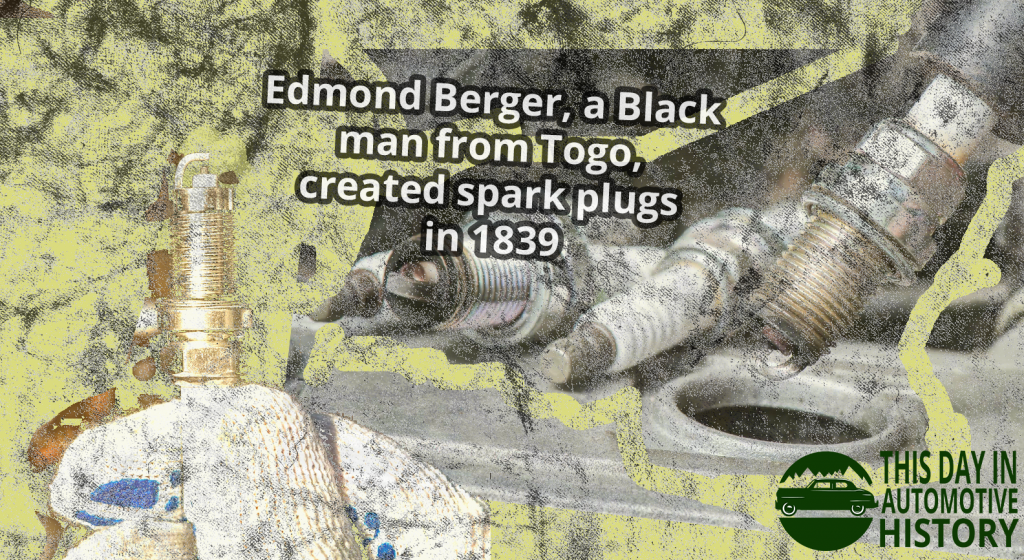 When the first internal combustion engines began to show up in the late 1700s, sparks began to fly, quite literally. The development of this type of engine became a primary focus for many interested in mobility and engineering. By the early 19th century, a variety of ignition systems had been developed, but hardly any found commercial success due to poor reliability issues. According to multiple, rather vague accounts, Edmond Berger, a Black man believed to be from Togo, West Africa, took a step to improve the efficiency of these engines when he invented the spark plug on this day in 1839.
A spark plug relies on electricity to pass a spark between two electrodes, which ignites a fuel mixture inside an engine to generate power. Most modern internal combustion engines rely on spark plugs to operate. Unfortunately, Berger never patented his invention, which he developed in France. Due to the early date placed on Berger's invention and the state of internal combustion engines at the time, his device would have been both revolutionary and rudimentary, if it existed at all – as some historians point out. Some believe the date to be incorrect, but nonetheless give credit to Berger for his pioneering work in the field.
A viable spark plug didn't come about until the early 1900s. In 1902, Gottlob Honold, an engineer working for Robert Bosch, patented the first commercially successful spark plug. His work made possible the spark-ignition systems used in automobiles since.