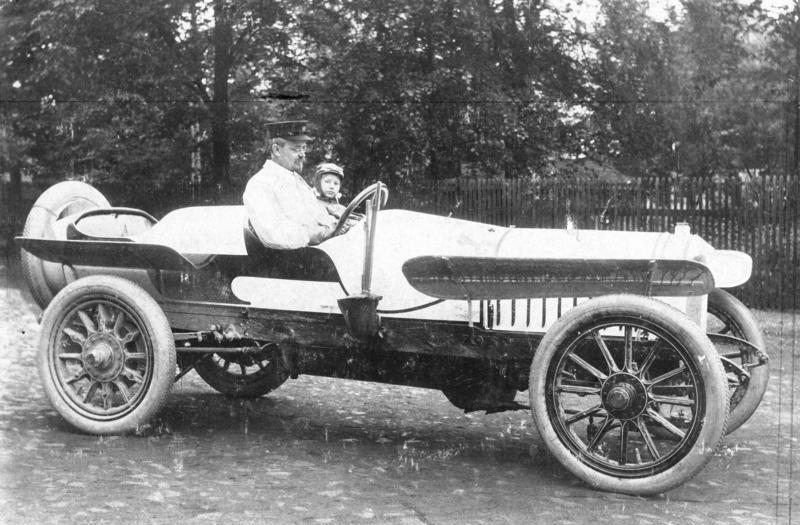 After August Horch left Horch & Cie. Motorwagenwerke AG, the first automaker he co-founded, following a fall out with investors. He soon started a new company on this day in 1909 in Zwickau, Germany called August Horch Automobilwerke GmbH. A trademark infringement followed because Horch again used his own name in the new company. Following the action, the courts ruled his name belonged to the company he was no longer part of.
Horch soon organized a meeting with investors to discuss new branding. Franz Fikentscher, hosted the meeting at his residence. In a corner, Fikenscher's son son quietly studied Latin in a corner of the room. On multiple occasions his son appeared to have something to say, but swallowed his words and continued studying. He finally blurted out, "Father – audiatur et altera pars… wouldn't it be a good idea to call it audi instead of horch?" "Horch!" Audi is the Latin translation of horch, from the German verb "horchen", which means "listen!" The idea was enthusiastically accepted by everyone in attendance.
While the company was originally founded on July 16, 1909, the name became Audi on April 25, 1910. Full fledged automobile began soon after. Fast forward to 1932 and Audi will merge with Horch, DKW and Wanderer, to form Auto Union AG, Chemnitz.
What is the Audi symbol?
Before World War II, Auto Union used the four interlinked rings that make up the Audi badge today, representing these four automakers on Auto Union racing cars. During this time the member companies used their own names and logos on their vehicles. However, due to war time pressure and other focuses, the Audi name disappeared completely from the new car market in 1939 and wouldn't return for 26 years. Volkswagen bought 50 percent of the company in 1964 and reintroduced the Audi name in 1965. It would bring Audi to America in 1970 and the rest, as they say, is history.