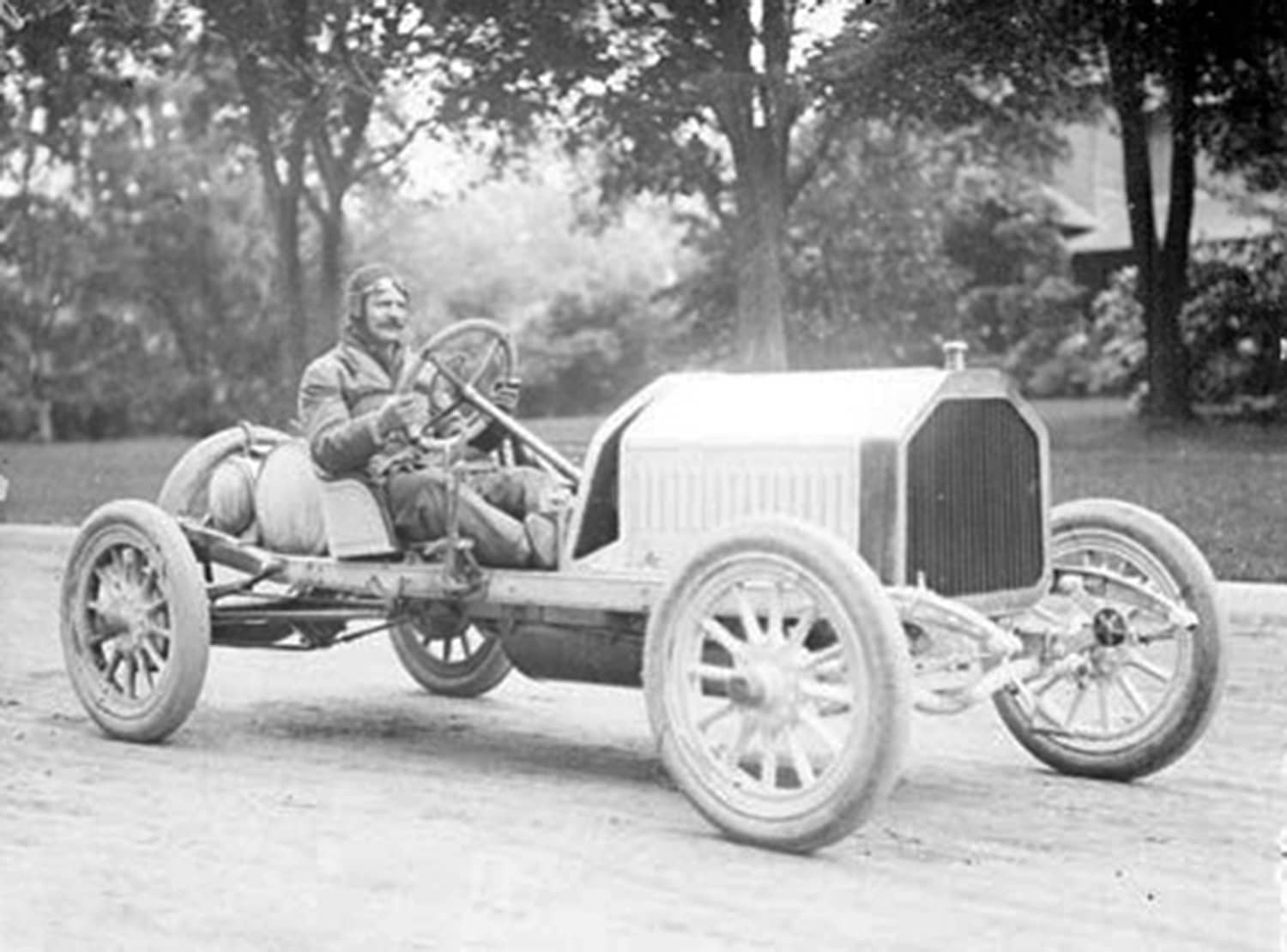 Louis Chevrolet was a Swiss-born American race car driver, engineer, and automotive pioneer. He was born on December 25, 1878, in La Chaux-de-Fonds, Switzerland. Chevrolet's passion for mechanics and automobiles started at a young age, and he would eventually become one of the most influential figures in the early automotive industry. From his early racing career to co-founding the iconic Chevrolet Motor Car Company, Louis Chevrolet left an indelible mark on the world of automobiles.
Early Life and Racing Career of Louis Chevrolet
Louis Chevrolet grew up in a family of watchmakers, and he initially followed in his father's footsteps, honing his mechanical skills. However, his true calling came when he witnessed a race car pass through his town. Inspired by the speed and excitement of racing, he developed a strong interest in automobiles. In 1900, Chevrolet immigrated to the United States, seeking opportunities to pursue his passion.
In America, Chevrolet began his racing career, quickly earning a reputation as a skilled driver. He competed in numerous races, including the prestigious Indianapolis 500, where he achieved considerable success. Chevrolet's exceptional driving abilities caught the attention of William C. Durant, a prominent figure in the automotive industry at the time.
Founding of Chevrolet Motor Car Company
In 1911, Louis Chevrolet teamed up with Durant to establish the Chevrolet Motor Car Company. Louis provided the engineering expertise, while Durant handled the business side of the venture. The company's first car, the Classic Six, was a success and quickly gained popularity for its quality and affordability. Chevrolet's innovative designs and engineering prowess played a crucial role in the early success of the company.
Despite his significant contributions to the success of the Chevrolet Motor Car Company, Louis Chevrolet left the company in 1915 due to conflicts with Durant. He went on to establish the Frontenac Motor Corporation, manufacturing high-performance racing parts and accessories.
Life in the 1920s and 1930s
After Louis Chevrolet left the Chevrolet Motor Car Company in 1915, he embarked on various ventures in the automotive industry. In the 1920s, he established the Chevrolet Brothers Manufacturing Company, producing engines and parts for the racing industry. However, financial difficulties plagued the company, leading to its closure in 1923.
Despite facing setbacks, Louis Chevrolet remained active in racing and continued to innovate. In the late 1920s, he designed and built a new race car known as the "Fronty-Ford," which featured a modified Ford chassis and a Frontenac overhead-valve conversion. The car gained popularity among racers and enthusiasts, further showcasing Chevrolet's engineering skills and passion for speed.
Unfortunately, the Great Depression that hit the United States in the 1930s took a toll on Chevrolet's personal and professional life. The economic downturn severely impacted the automotive industry, and Chevrolet faced financial difficulties. He was forced to sell many of his personal assets, including his racing cars and engine designs, to make ends meet.
Despite the challenges he faced, Louis Chevrolet never lost his love for automobiles. He continued to work on various projects and even attempted to establish a new car manufacturing company. However, his efforts were hampered by financial constraints and the difficult economic climate of the time.
Death of Louis Chevrolet
Tragically, Louis Chevrolet's life was cut short on June 6, 1941, when he passed away at the age of 62 in Detroit, Michigan. His cause of death was attributed to complications related to a brain hemorrhage. Although he experienced personal and financial hardships in his later years, his contributions to the automotive industry and his pioneering spirit left an enduring legac
Louis Chevrolet's passion for speed and engineering excellence continues to inspire automotive enthusiasts and professionals to this day. His innovative designs, racing achievements, and co-founding of the Chevrolet Motor Car Company remain pivotal moments in the history of the automobile industry. While he faced adversity in his later years, his impact on the automotive world will always be remembered.