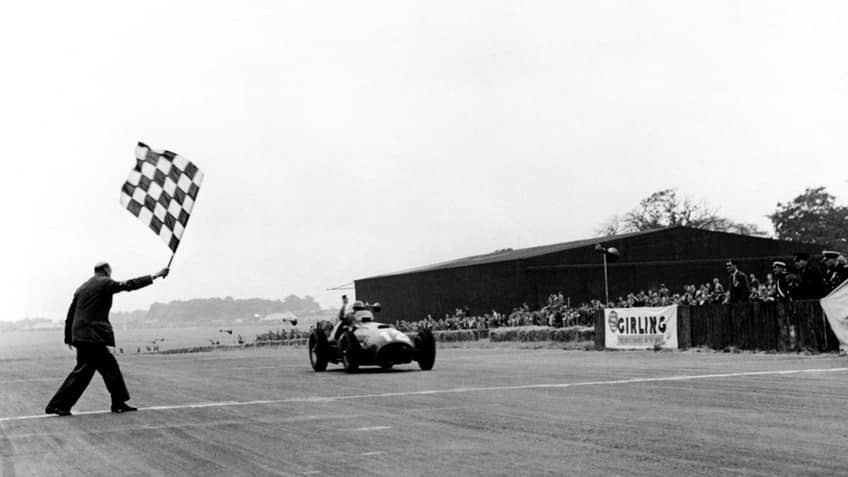 Enzo Ferrari, the founder of Scuderia Ferrari and the car company that bears his name, had been involved in motorsports since the 1920s. During a successful stint at Alfa Romeo, he founded created his own racing team and went on to achieve considerable success in various racing categories. However, following the inception of the Formula One World Championship in 1950, Ferrari set its sights on conquering the premier racing series.
Ferrari's debut season in Formula One, 1950, was solid but not spectacular. The team competed with the Ferrari 125 F1, driven by talented drivers such as Alberto Ascari and Dorino Serafini. While the team managed to secure a few podium finishes, a victory eluded them.
The first Ferrari F1 victory
The 1951 season brought renewed hope for Ferrari with the introduction of the Ferrari 375 F1, a car powered by a potent V12 engine. For the fifth race of the season, held on July 14, 1951 at Silverstone, José Froilán González, a skilled Argentine driver, took the wheel of the Ferrari 375. History was about to be made.
As the race unfolded, González showcased remarkable skill and determination. He battled with his teammate Luigi Villoresi and the Alfa Romeo of Juan Manuel Fangio. The Ferrari 375 F1 demonstrated its speed and reliability, allowing González to maintain a strong position throughout the race. He eventually took a 50 second lead over Fangion and crossed the finish line in first place. Ferrari won its Formula One victory on this day in 1951.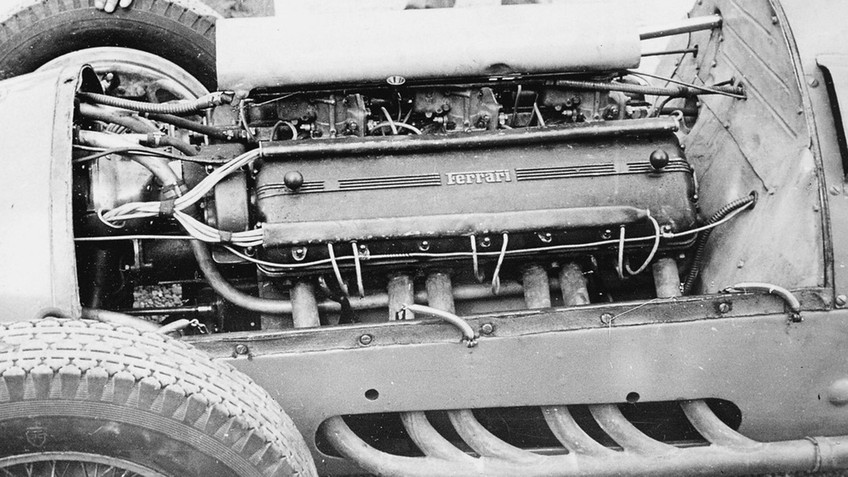 González's triumph was a historic moment for both Ferrari and the driver himself. It marked the first-ever Formula One victory for the Ferrari team, establishing them as a force to be reckoned with in the sport. González's impressive performance highlighted his skill and cemented his place in Ferrari's history.
Ferrari F1 history – 2000 to 2023
Ferrari's recent history in Formula One, from 2000 to the present, has been a mix of highs and lows. The team experienced a period of unparalleled success in the early 2000s but faced challenges and transitions in the subsequent years. Here's a breakdown of their journey:
2000-2004: The Golden Era Ferrari's golden era began in 2000 when Michael Schumacher joined the team. With a dominant car, the Ferrari F1-2000, Schumacher clinched his first World Championship with Ferrari that year. This marked the start of a remarkable run for the team, as they went on to secure five consecutive Constructors' Championships from 1999 to 2004 and five consecutive Drivers' Championships for Schumacher from 2000 to 2004.
2005-2006: Transition and Near Miss The 2005 and 2006 seasons saw a decline in Ferrari's performance. While they remained competitive, their rivals, particularly Renault and Fernando Alonso, emerged as strong contenders. In 2005, Ferrari finished third in the Constructors' Championship, and Schumacher narrowly missed out on the Drivers' Championship title, finishing third. In 2006, Ferrari's performance improved, but they narrowly lost both the Constructors' and Drivers' Championships to Renault and Alonso, respectively.
2007-2009: Return to Form In 2007, Ferrari underwent significant changes with Kimi Räikkönen joining the team alongside Felipe Massa. Räikkönen won the Drivers' Championship in his first season with Ferrari, securing the team's first title since Schumacher's reign. Ferrari also won the Constructors' Championship that year. In 2008, Ferrari narrowly missed out on both titles, with Räikkönen finishing third in the Drivers' Championship.
2010-2013: Vettel's Dominance Ferrari faced a period of relative struggle as Sebastian Vettel and Red Bull Racing dominated Formula One. Despite consistent performances, Ferrari couldn't match the pace and innovation of their rivals. Fernando Alonso joined the team in 2010, finishing second in the Drivers' Championship in three consecutive seasons from 2010 to 2012. However, Ferrari couldn't secure any championships during this period.
2014-2018: Turbulence and Transition The introduction of the hybrid turbo era in 2014 brought new challenges for Ferrari. While the team remained competitive, Mercedes emerged as the dominant force. Ferrari struggled to find consistent performance, and management changes occurred within the team. Despite the difficulties, Sebastian Vettel joined Ferrari in 2015, bringing renewed hope. The team achieved some victories but fell short of challenging for the championships.
2019-Present: Building for the Future In recent years, Ferrari has been focused on rebuilding and repositioning themselves as contenders for championships. They faced technical and organizational changes to improve performance. While they had some promising moments, including victories, Ferrari's progress has been slower compared to their historical dominance. They continue to work on developing a competitive car to challenge the top teams.